Rosslyn Rising
Posted by Mark Washburn on Tuesday, September 26, 2023 at 12:47:33 PM
By Mark Washburn / September 26, 2023
Comment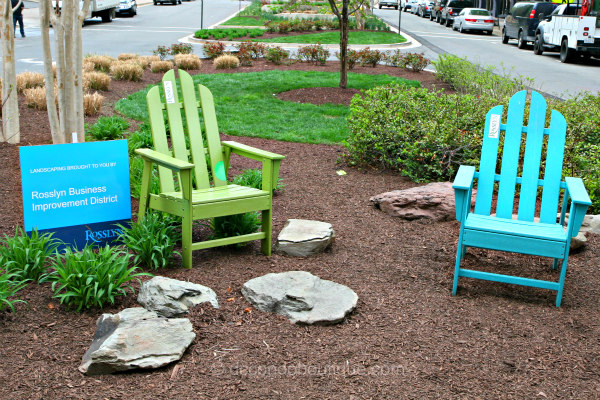 Amid an ever-changing skyline, it appears Rosslyn is rising once again with new development. For more than 40 years the neighborhood has been known for its commercial office buildings, but more and more residential offerings have more recently moved to the neighborhood.
City officials claim nearly half of new development planned for the Rosslyn neighborhood these days is designated residential, with the rest going to form new office space, retail space, and hotel space. It's all part of a plan to shift toward more residential and mixed-use development in the Metro-oriented neighborhood of Rosslyn.
It's a far cry from the Rosslyn of the past. More than a half century ago, local leaders looked at the rail yards, retail and industry in the area and came up with a plan to develop Rosslyn into an office hub for the federal government.
Landowners were encouraged to build larger and taller buildings. The drawback, of course, was that most people tended to clear out of the neighborhood at the end of the workday.
For the next several decades, leaders again worked to reimagine the area into the Rosslyn-Ballston Corridor. Central Place opened five years ago and is one of the region's tallest apartment buildings. It sits just across from the closest Metro station.
The luxurious Highlands building stands 27 stories high and offers around 100 condominium homes. The building is also located close to the Metro, for added convenience. There are other mixed-use developments planned for the future too, including some plans to convert existing buildings in Rosslyn with a new purpose in mind.
As the closest neighborhood to DC, it's just minutes by bus or Metro between the two, or if you choose, simply a reasonable walk or bike ride. In addition, living in Rosslyn means easy access to area restaurants, running and biking trails, parks and more.
Search Rosslyn Condo Developments