Rosslyn Rife with Colorful History
Posted by Mark Washburn on Friday, October 15, 2021 at 1:09 PM
By Mark Washburn / October 15, 2021
Comment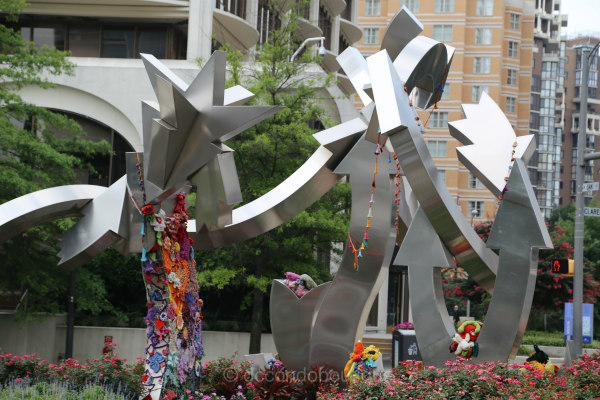 The Arlington neighborhood of Rosslyn is relatively quiet today, but it's actually rife with colorful history. Don't let all the modern office buildings and high-rise apartment buildings fool you, generations ago Rosslyn was known for its gambling dens, saloons and brothels.
At least that's how some historians describe the neighborhood around the end of the Civil War. Farmers making their way to Georgetown markets were known to arm themselves as they journeyed through Rosslyn.
In particular, Dead Man's Hollow was a notorious spot for criminal activity. Found not far from Rosslyn, it was often the scene of robberies and sometimes even more serious crimes.
That's all until the turn-of-the-century when a local newspaper owner and attorney made it his aim to change the neighborhood's seedy reputation into something more upstanding. By the 1960s and 1970s, high-rise buildings were up, and major companies and corporations began moving in, garnering Rosslyn a much quieter, business-centric reputation.
Around the same time, Rosslyn made history again, but for an entirely different reason. The neighborhood has some ties to the infamous Watergate investigation. Journalist Bob Woodward reportedly used a parking garage at North Nash Street and Wilson Boulevard to meet up with his informant, best known to the rest of us as "Deep Throat".
Despite the neighborhood's interesting and varied past, the Rosslyn of today is best known for its accessibility and its more modern additions. These days, Rosslyn boasts more than eight-million square fee of office space, hundreds of thousands of square feet of retail space and thousands of hotel rooms.
It also now includes a number of new high-rise condo buildings and high-end rowhouses. The Rosslyn Metro station adds to the neighborhood's convenience, while it also offers easy access to several parks and some greenspace, including Gateway Park, Freedom Park, and the Mount Vernon Trail.