Rosslyn is a Convenient and Lively Place to Live
Posted by Mark Washburn on Friday, June 9, 2023 at 12:02:53 PM
By Mark Washburn / June 9, 2023
Comment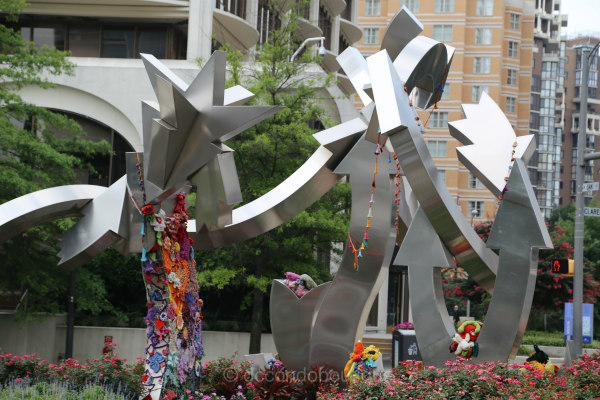 While convenient enough to the Potomac River and area monuments, plus close to DC and to other nearby neighborhoods such as Georgetown, these aren't the only reasons people are attracted to Arlington's Rosslyn neighborhood. Rosslyn is also a lively place to live, thanks to its great local restaurants, its outdoor recreation, and more.

Living right next door to DC certainly has its advantages, as Rosslyn is just minutes away and considered the closest neighborhood to DC. Not only do you have the option of walking there or biking there, but you can easily hop on the Metro or take a bus, as your commute is extremely short living in Rosslyn.

This urban neighborhood in Arlington sits right next to the river and puts you in a prime location to visit nearly everything you need and want in the city. Developed around its own Metro stop, you could also easily reach Alexandria or Tyson's, living in Rosslyn.

There's even a free shuttle, which takes students and employees to Georgetown University from the neighborhood. In addition, the DC Circulator bus comes to the neighborhood, providing an efficient and inexpensive way to commute to other parts of DC.

It's also a reasonable drive to the airport, or you can hop on one of the major roadways, living in Rosslyn. It certainly doesn't hurt that you have some spectacular views of DC from Rosslyn, as well.

As for just staying in the neighborhood itself, you find plenty of places to grab a bite to eat from sports bars to sandwiches, Greek food to tacos. You can walk to some area monuments from the neighborhood, plus you can easily access area parks, such as Gateway Park, or one of the local running and biking trails.

When it comes to housing, there are some great opportunities to choose from in Rosslyn, from modern and luxurious new condo communities to unique condos with old world flair. Keep in mind, homes in the neighborhood do tend to sell quickly, and there's often competition when it comes to the housing market in Rosslyn.
Search Arlington by Neighborhood