Rosslyn: Arlington's Urban Village
Posted by Mark Washburn on Friday, October 7, 2016 at 9:52 AM
By Mark Washburn / October 7, 2016
Comment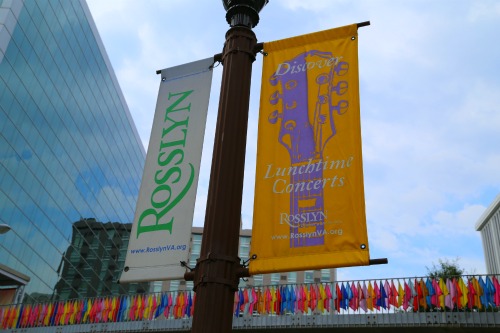 With fantastic views, an easy commute and an abundance of nearby dining options to choose from, the urban village of Rosslyn invites new residents with an ideal location, towering above the rest of the DC area. A favorite of young professionals living in the region, this walk-able and bike-friendly neighborhood has just the right number of opportunities to keep people coming back for more.
Located on Arlington's eastern edge, Rosslyn offers impressive views of both DC and the Potomac, ideal for businesses due to its relative close proximity to DC. As well, residents enjoy the ease of three Metro lines, making it simple to commute to the rest of the metro area. For many this offers a more serene environment than the bustling city, yet remains an urban location that's hard to beat.
Some who live in Rosslyn describe it as a true community, with an abundance of high-rise residential buildings providing sweeping views of the surrounding area. Much different than other neighborhoods close to or in the District, Rosslyn is a great choice for those who enjoy an easy commute with a central location. While not overflowing with nightlife and shopping, it is comfortably close to a number of other options in the region.
Best known for hosting such events as the Rosslyn Jazz Festival, art exhibits and providing a home to the Iwo Jima Memorial, residents of Rosslyn also enjoy the close proximity of Georgetown, the Rosslyn Farmers Market and the outdoor space available within Arlington Gateway Park and Hillside Park. As well, nearby Roosevelt Island provides an ideal location for running, biking and kayaking. It's simple, too, to jump on the paved Custis Trail or on to the Mount Vernon Trail and Potomac Heritage Trail, perfect for a range of outdoor recreational opportunities in the DC area.