Rosedale- The New Hot Neighborhood
Posted by Mark Washburn on Wednesday, August 28, 2019 at 4:18 PM
By Mark Washburn / August 28, 2019
Comment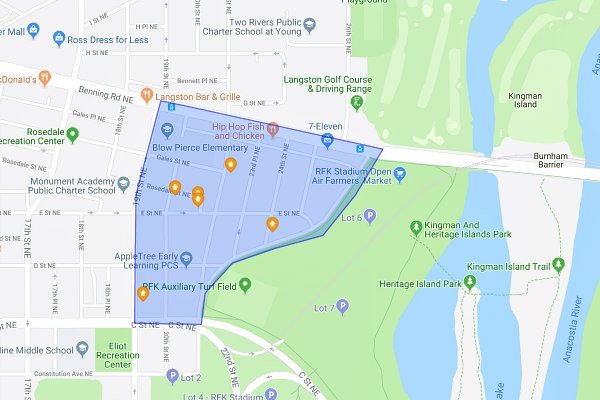 As DC's new hot neighborhood, Rosedale continues to attract interest from new buyers eager to find property in the community. Home to a mix of old rowhomes and sleek new condos, home prices are only going up in Rosedale.
New buyers are particularly attracted to the single-family homes of Rosedale, many of which are being renovated. It's no secret that many of Rosedale's newest residents have been drawn in by its affordability and value. Of course, that's also brought developers to Rosedale, and in some cases home prices have increased substantially over what they were just a few years back.
While mostly residential development, some developers are eyeing property near the edge of the neighborhood with great interest. In particular, developers are looking at putting new residential units, commercial space and gardens on the east side and developing a stretch of Bladensburg Road on the north side.
Once home to mostly working-class residents, the Rosedale of today is continually attracting more and more young professionals to the neighborhood. While you'll still find old rowhomes in Rosedale, you'll also now find the option of condos and apartments.
The introduction of the DC Streetcar makes it easy to travel throughout the area, while bus routes and street parking are often easily accessible too. This in-demand neighborhood is a great starting point for the nightlife, dining and shopping options of the H Street Corridor, which sits within walking distance of Rosedale. It's also conveniently close to Capitol Hill and just a few short miles from the Capitol Riverfront.
Rosedale, for its part, offers the enjoyment of an urban setting, with the feel of a true neighborhood. Afterall, the neighborhood rec center provides an outlet for those of all ages, while residents also enjoy area parks for everything from fishing and birding to biking.