Rock Creek Park: Solitude in The Capitol
Posted by Mark Washburn on Wednesday, January 10, 2018 at 10:27 AM
By Mark Washburn / January 10, 2018
Comment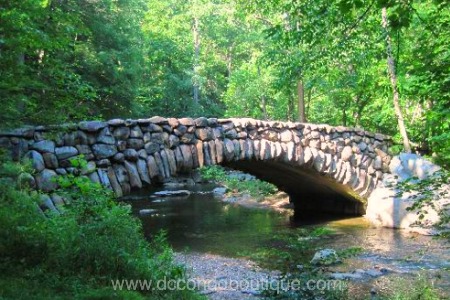 With a history spanning back more than a century, Rock Creek Park continues to maintain its role as a peaceful retreat, a place of solitude in the capitol. Not only is the park a place for outdoor recreation but also a place full of DC history.
Dating back to the late 1800s, Rock Creek Park spans more than 1,700 acres of wooded terrain, hiking trails, wildlife and heritage. Earmarked in 1890 by the federal government as the third national park, the location to this day remains a popular place for locals and visitors alike.
It's also the National Park System's oldest natural urban park and the Rock Creek Historic District now sits on the National Register of Historic Places. To reflect this history, efforts are currently underway to give the park a slightly revamped name. New legislation pushes to rename the park Rock Creek National Park, a symbolic reference to its beginnings and the role the park has played in the DC area for generations.
On the historic side, the park is home to Peirce Mill, the only remaining gristmill that still stands in the region. Originally constructed in the 1820s, the mill is also on the National Register, while a carriage barn next door serves as a small museum to the milling process.
In addition, the park serves as the site of a planetarium and nature center, plus the outdoor concert venue of Carter Barron Amphitheatre. As well, visitors can commonly be found enjoying the park's playground and picnic facilities.
Outdoor recreation, however, is key in Rock Creek Park, with everything from a tennis stadium to equestrian trails, a golf course to sport venues. In addition, it's a popular place for cycling, jogging and even inline skating.
A horse barn contains numerous horse stalls plus indoor and outdoor rings, with private boarding as well as horses available for lessons and trail rides. You'll also find miles upon miles of hiking trails and plenty to explore, all tucked away within the peaceful urban oasis of DC's Rock Creek Park.