Rock Creek Park: A DC Gem
Posted by Mark Washburn on Thursday, February 27, 2014 at 9:16 AM
By Mark Washburn / February 27, 2014
Comment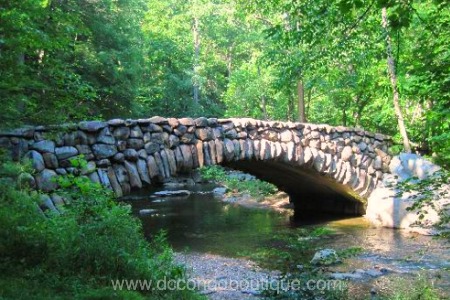 Much like Central Park is to New York City residents, so too is Rock Creek Park for DC residents. An urban park that offers a sweet retreat from the bustling city life and a chance to connect with nature at its best, residents and visitors alike can enjoy the 1700 acre Rock Creek Park tucked in the middle of DC.
The primary section of the park includes 1,754 acres---almost 3 miles---along the Rock Creek Valley. The main portion of the area lies north of the popular National Zoo---home to the panda bears.
One of the first ever federally managed parks in the country, Rock Creek Park is administered by the U.S. National Park Service. It is a vast public park in northwest and parts of northeast DC urban areas where DC residents and visitors go to jog and bike on more than 25 miles of trails. A beautiful place to enjoy quiet solitude under the towering trees and wide -open green space, Rock Creek Park is a place where you can walk and walk for miles.
Rock Creek Park is among the oldest of America's national parks. It was established by an act of Congress made law by then-President Benjamin Harrison in 1890, the same year that Yosemite National Park was established. The Rock Creek Historic District is listed on the National Register of Historic Places.
Later, Congress authorized extending the park along a narrow corridor from the zoo to the mouth of Rock Creek at the Potomac River. Today, the parkway at Rock Creek is a major traffic thoroughfare, especially near the zoo. The parklands follow the course of Rock Creek across the DC-Maryland border into Montgomery County.
Recreation facilities as part of Rock Creek Park include a golf course; equestrian trails; sports venues, including a tennis stadium which hosts major professional events; a nature center and planetarium; an outdoor concert venue; picnic and playground facilities; and programs with a park ranger. Rock Creek Park also houses cultural exhibits such as Civil War fortifications. Rock Creek Park is a popular site for jogging, biking, and rollerblading especially on Beach Drive, which is often closed to cars on the weekends.