Roberta Flack's Former Hollin Hills Home For Sale
Posted by Mark Washburn on Wednesday, July 8, 2015 at 9:23 PM
By Mark Washburn / July 8, 2015
Comment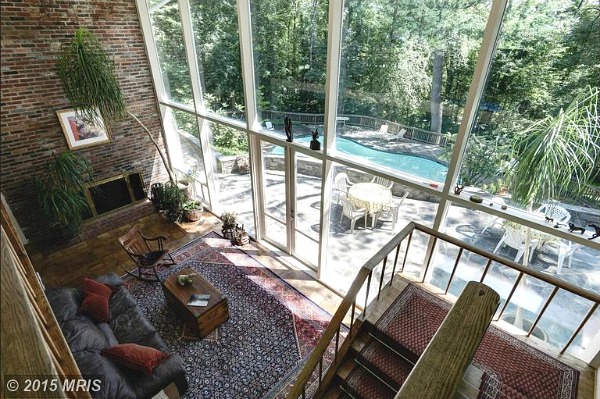 Grammy Award-winner and 1970's soul singer Roberta Flack's Alexandria home is on the market.  The Hollin Hills home is where Flack lived during her peak years when she topped the best-selling music charts with #1 hits like "Killing Me Softly with His Song," "The First Time Ever I Saw Your Face," and "The Closer I Get to You," a duet performed with the late Donny Hathaway.

The Alexandria home features four bedrooms, cathedral ceilings, floor-to-ceiling windows and a pool; it is on the market for $869,000.  Respected 1970's soul and jazz musician, Gil Scott Heron, in later years also owned the home, located at 1927 Marthas Road in the Fairfax section of Alexandria, at one time.  Its present owner, child psychologist William Stage, said Roberta Flack has been back to see her old home several times since moving to New York.  Flack graduated from Howard University in DC, and then later became a music teacher in Chevy Chase, Maryland.  Flack is the only solo artist to have back-to-back consecutive wins for the Grammy Award for Record of The Year, with "The First Time Ever I Saw Your Face" in 1973 and "Killing Me Softly with His Song" in 1974.

The Hollin Hills neighborhood is a leafy, woodsy and quiet neighborhood located only 3 miles south of Old Town Alexandria.  The community has a few fences and some sidewalks.  Wildlife, particularly deer, roams freely.  Architect Charles Goodman and developer Robert Davenport built the small community from the late 1940s to the early 1970s.  It was previously farmland; today, there are 32-acres of wooded parkland, and most of the trees were kept as the hilly land was being developed.  The Hollin Hills Civic Association and neighborhood volunteers maintain the parkland.  The style of homes in the community are mid-century modern, seamlessly integrating the outside and inside.  There have been house and garden tours put on by civic groups.  Each house was built into the hillside to provide privacy and views in all directions.  Hollin Hills Pool has been a favorite social and recreational pool for over 60 years, fostering a sense of community for its members.