Rex Tillerson Buys in Kalorama
Posted by Mark Washburn on Tuesday, March 7, 2017 at 1:41 PM
By Mark Washburn / March 7, 2017
Comment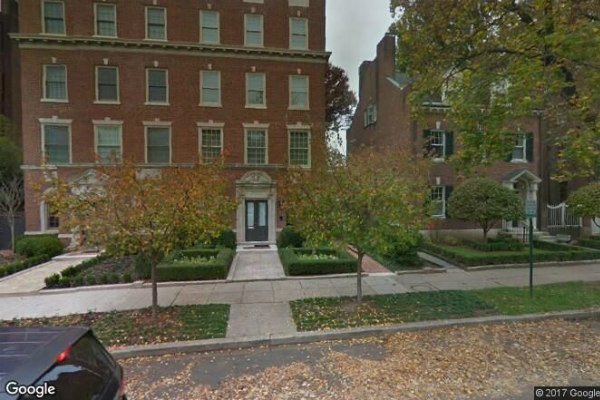 Photo via Google Streetview
A fashionable DC neighborhood already well known for its high-profile residents now has another big name to add to the growing list. New U.S. Secretary of State Rex Tillerson just purchased a multi-million dollar home in Kalorama, the same area that former President Barack Obama and current first daughter Ivanka Trump already call home.
According to recent records, Tillerson purchased the home for $5.6 million from a former AOL executive about a week after his Senate confirmation. Constructed in the late 1920s, the semi-detached home offers a basement, three fireplaces and a two-car garage. It also includes four-bedrooms and 4.5-baths.
Incoming members of President Donald Trump's administration and staff are quickly snapping up some of the DC area's priciest real estate. Along with the family of Ivanka Trump, new Secretary of State Jeff Bezos has also laid down claims to property in the area, with the recent purchase of a former museum he reportedly plans to convert into his own single-family home. The largest home in Washington, that property sold back in October for $23 million, a cash sale that came in about one million over the home's list price.
In addition, a couple of months ago the man nominated to head the Commerce Department, Wilbur Ross, purchased his own mansion in nearby Massachusetts Heights. Meanwhile, Ben Carson, newly confirmed Secretary of Housing and Urban Development, purchased his own property in Vienna and Reince Priebus, White House Chief of Staff, purchased a family home in Alexandria.
Kalorama has long been noted as a neighborhood of political heavy weights. Several U.S. Presidents once called the area home, as have Supreme Court Justices and the late U.S. Senator Ted Kennedy. There are also a number of diplomatic residences and embassies in this part of DC.
Located in the Northwest Quadrant, the Kalorama neighborhood is within a short walk of art galleries and restaurants, and less than a 15-minute drive from the White House.