Reston Town Center Getting Makeover
Posted by Mark Washburn on Monday, June 10, 2019 at 4:51 PM
By Mark Washburn / June 10, 2019
Comment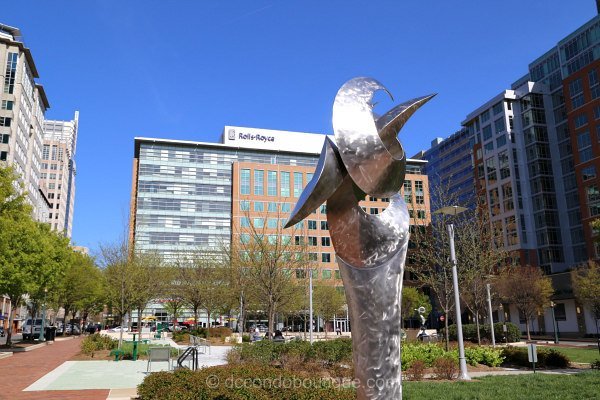 Popular Reston Town Center is in line for a multi-million-dollar makeover. Crews plan to spend up to $5 million making upgrades to common areas of its public plaza.
This includes installing artificial turf where the ice-skating rink sets up in the winter months. While the actual redesign of the public plaza is still being worked out, the overall project focuses on making public space within the now 30-year old site more inviting and contemporary.
While the town center already boasts a number of events throughout the year including an annual arts festival and summer weekend concerts, more events and programming will likely be added in to draw more people out to the space. Crews may also be adding in an outdoor beer or wine garden.
Designers hope the makeover will not only make the site more inviting, but also help draw more potential tenants to the site, cutting down on the amount of vacant leasable space. Currently restaurants make up about one-third of the available retail space, but the landlord is also looking at other options including clothing shops, fitness opportunities and entertainment options.
First opened in the late 1980s, Reston Town Center was at that time the first such location of its kind. The mixed-use development is home to dozens of retail stores, restaurants and office space.
It also contains a hotel and a cinema, plus some residential options in the form of high-rise condos. On a broader scale, however, Reston Town Center was built with wide sidewalks and open avenues in mind, constructed around the open space of Fountain Square.
While you'll find plenty of street parking and garage parking in the area, plans additionally call for a new Metro station to come to area in the future. In the meantime, renovations at Reston Town Center should wrap up in about 18 months.