Reston: A Well Planned Community
Posted by Mark Washburn on Wednesday, November 19, 2014 at 7:28 AM
By Mark Washburn / November 19, 2014
Comment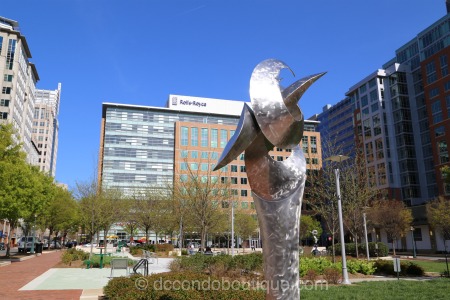 The master-planned residential community of Reston, Virginia reached a triple milestone last month---the opening of the highly anticipated Metro Silver Line Station, the 50th anniversary of the beginning of the community when its first residents moved in, and the 100th birthday of Reston founder Robert E. Simon.  In 2012, CNN Money Magazine ranked Reston #7 in The Best Places To Live in America report.

In addition to its master-planned single-family homes, Reston added recreational amenities like swimming pools, nature trails, tennis courts, open green space and a community center---all elements of a planned community today but revolutionary 50 years ago.  Reston is an ideal location for people who are looking for an upscale, nice community near their jobs in Reston or nearby Tysons Corner, as well as downtown DC.  Reston appeals to people who are also looking for a place to live near recreational amenities, activities and the joys of nature.  The new Wiehle Avenue Reston Metro Station and the planned Reston Town Center Metro Station are expected to attract new residents to this lovely family-oriented community looking for planned single-family homes, but there is also a strong appeal by young single professional residents and empty nesters for mid-rise and high-rise developments.

Reston is home to 60,000 residents, and 50,000 people who work here.  According to 100-year old founder Simon, the first homes in Reston were townhouses and a high rise located next to the Lake Anne plaza.  The pioneering spirit of Simon led him to mesh a master plan of housing with a European-style plaza where neighbors would live, work and play within the community.  The Reston Town Center is home to many businesses, more than 50 retail shops, 30 restaurants, offices, a multi-screen theater, and the Hyatt Regency Reston Hotel.  This acclaimed outdoor venue is host to special events, winter ice-skating, concerts, and festivals.