Repurposed Spaces in DC that Started Off as Something Else
Posted by Mark Washburn on Friday, October 22, 2021 at 3:36 PM
By Mark Washburn / October 22, 2021
Comment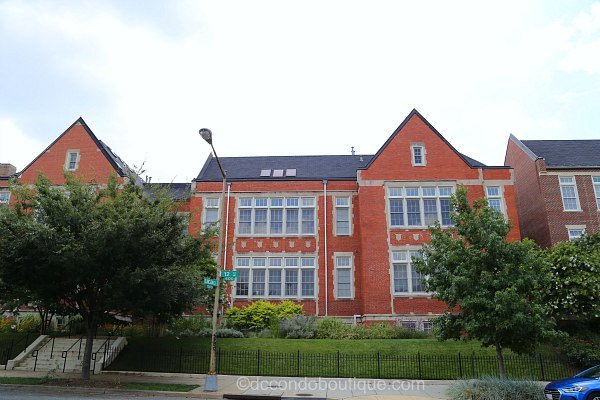 Some of DC's best residential properties actually started off as something else. These repurposed properties can be found all around the area, from old churches to schools and warehouses. Some of the most talked about properties are full of history and full of interesting features.
One of the more unique residential properties in DC started as a garage. Purchased in the mid 2000s, the old garage has since been transformed into a two-bedroom home.
The owners mixed in some industrial elements to the property, they added a long concrete counter to the kitchen and they added a ladder swinging down from the ceiling. That's how you access the property's green roof and herb garden, which is a big part of the home's appeal.
An old pie factory in DC has since been transformed into a four-bedroom home. The original structure was constructed in the 1800s, and during the times of Prohibition, it was used to distribute wine, whiskey and beer.
It's now an upscale loft with concrete floors, exposed beams, sliding barn doors and a floating cement staircase. It also offers its owners access to some private outdoor space with a rooftop deck.
On Capitol Hill, and old bank has since been converted into a home. The bank's former lobby is now the home's living room and the old bank vault is where you'll find the dining room.
While the repurposed home is modern inside, the owner kept the original architecture of the old bank's exterior intact. The home is also now surrounded by mature gardens.
Originally constructed in the late 1800s, a carriage home in Dupont Circle has since been remodeled into a truly unique residential space. The home is big on living space both inside and out, with a large open interior, as well as some admirable outdoor space.