Remaking Rosslyn
Posted by Mark Washburn on Wednesday, August 5, 2015 at 9:41 AM
By Mark Washburn / August 5, 2015
Comment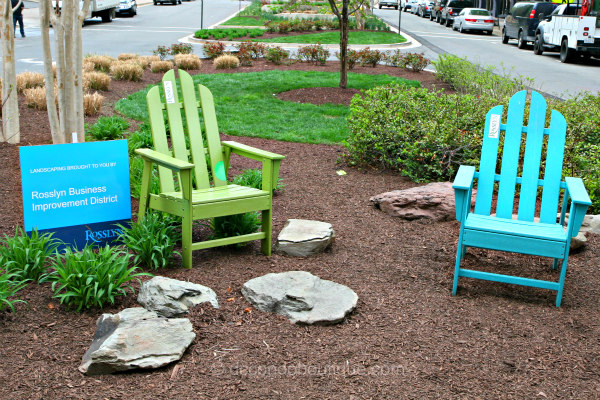 Arlington County has given the green light and approved major upgrades for the Rosslyn neighborhood.  Among its future plans, the county-approved Rosslyn Sector Plan includes a new open-air Metro station.  Last week, the Arlington County Board endorsed a wide-reaching plan that will remake Rosslyn into a more dynamic, pedestrian-friendly mix of workplaces, housing, retail and public spaces with more attractive modern buildings to attract commercial tenants, new residents, and visitors.  This is the first part of the county's long-range plan for Rosslyn since 1992.  Two land-use plans that received unanimous approval are the Rosslyn Sector Plan and the Western Rosslyn Plan that will provide a major boost for the future vision for Rosslyn, and possibly lay the groundwork for high-rise downtown Rosslyn buildings to rise higher, and for the creation of destinations to attract residents and visitors who stay past 5 PM.  

The first of the plans is the Rosslyn Sector Plan, a broad outline of what the county plans to do in the next 25 years that implements an open-air Metro station, parks and plazas east of the Rosslyn Metro Station that could host public events like festivals.  It would expand the 18th Street Corridor and create a green walkway through Rosslyn's downtown to the eastern edge.  The plan would remake Gateway Park, a green and concrete area between Lee Highway and the Key Bridge Marriott, and make it a more interactive area.  They would also build a bicycle and pedestrian bridge that would connect Rosslyn with jogging trails, the Potomac and Roosevelt Island.  Some of the one-way streets would be turned into two-way streets, slowing traffic and becoming more walkable.

The other plan, known as the Western Rosslyn Plan, entails a new Fire Station No. 10, and a makeover of an office building and a residential unit that will cast off Rosslyn Highlands Park.  The 192-page report calls for a plan to address urban design building heights and construction materials, sustainability, parks, access, street-level activity, street and block patterns, air rights development, land use and parking location.  The most controversial part of the plan would be to end Rosslyn's 300-foot building height limit and allow buildings up to 390 feet high with a peaks and valleys proposal.

Decades ago, Arlington was the leader in building shops, apartments and offices around Metro Stops in Ballston, Clarendon and the Court House neighborhoods.  The vision now by Arlington County Board members is the hope for Rosslyn to become more vibrant, and attract visitors from Georgetown, a lively upscale enclave just across the Key Bridge on the other side of the Potomac River.
Rosslyn Condos For Sale
Rosslyn Condos For Sale
Featured Rosslyn Developments…