Reed-Cooke: Tucked Away Within Adams Morgan
Posted by Mark Washburn on Friday, April 3, 2020 at 1:00 PM
By Mark Washburn / April 3, 2020
Comment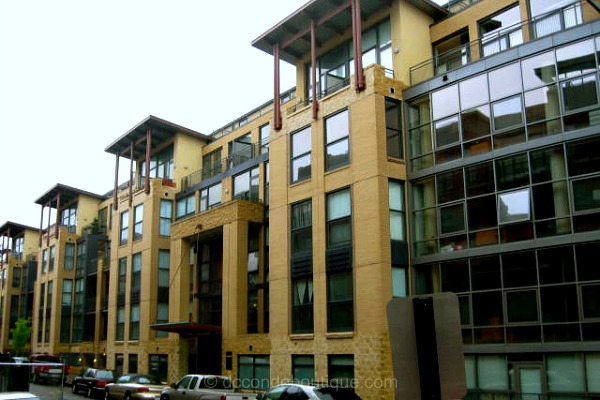 Tucked away within the Adams Morgan neighborhood emerges a delightful urban neighborhood called Reed-Cooke. While small in size, the neighborhood of Reed-Cooke is rich in terms of diversity.
Made up of just ten city blocks, thousands of people make their home in Reed-Cooke. While considered by some as simply part of Adams Morgan, Reed-Cooke is officially one of the larger community's four small and distinct neighborhoods.
Found between 16th and 18th streets, between U Street and Columbia Road, Reed-Cooke gains its namesake from two schools; H.D. Cooke Elementary and Marie Reed Elementary. Those locations were themselves named after a former community leader and the District's first governor.
The land that now makes up Reed-Cooke used to be part of the Meridian Hill estate. That's why you may still hear it referred to by some as Meridian Hill. That land was sold off following the Civil War, then subdivided to create some of the region's earliest planned subdivisions.
In large part, the section of Adams Morgan known as Reed-Cooke wasn't developed until after the turn of the century. It took years, though, for the neighborhood of Reed-Cooke to begin forming its own identity.
That came around the 1980s when other sections of Adams Morgan began to be redeveloped into the trendy and sought-after neighborhood we know today. Following development in other parts of the larger neighborhood, investors eventually began to see the potential in Reed-Cooke.
By the 2000s a number of new mid-rise condo and apartment buildings began to pop up in the neighborhood. Reed-Cooke today is mostly filled with a blend of rowhouses and low to mid-rise residential buildings, including apartments, condos and co-ops.
Most of the new growth comes from in-fill construction in the neighborhood. In more recent years a boutique hotel also opened up, while you'll also find some commercial buildings along Columbia Road.