Radnor/Fort Myer Heights is Growing Up
Posted by Mark Washburn on Friday, May 6, 2022 at 4:25 PM
By Mark Washburn / May 6, 2022
Comment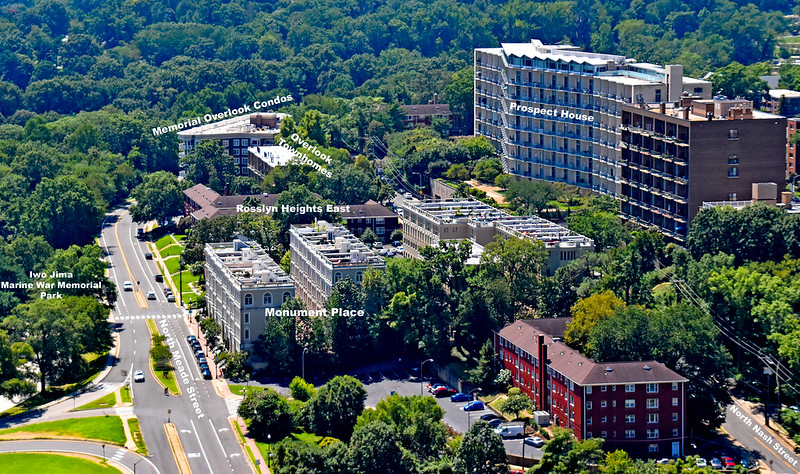 Photo: Ron Cogswell
Found right across the Potomac River from DC, the Radnor-Fort Myer Heights neighborhood offers a convenient location with easy access to what you want and need in neighboring Washington and in Arlington. This noteworthy area sits close to several sites with historic ties to the region, but it also comes with quite a bit of diversity in its housing.
Filled with a number of different types of housing options, buyers and renters in Radnor-Fort Myer Heights will commonly find a mix of condos, townhomes, co-ops, and garden apartments to choose from. There are only a handful of single-family homes to speak of in the entire neighborhood.
Some of the less expensive housing options are mixed in on the neighborhood's north and south sides, while some of the most luxurious properties overlook views of the Potomac River, area monuments and the District itself.
Because of all the diversity, it's possible to find an affordably priced studio or even an expansive townhome in the neighborhood priced upwards of $2 million with outstanding views. Founded in the late 1990s, the neighborhood's civic association aims to protect the community's green space and charm, as developers have targeted the area in recent years.
The neighborhood has lost some affordable housing as developers have come in and replaced it with newer options or even high-rises. Preserving area housing options and area green space are both objectives of the association.
Area parks include Rhodeside Green Park and Hillside Park, which offers one-acre of green space with benches and enough room for picnicking. The neighborhood of Radnor-Fort Myer Heights sits a reasonable distance from Arlington restaurants.
Found between the Rosslyn Metro Station and the Court House Metro Station, the neighborhood's within walking distance of some federal office buildings. You will also find bus service to the neighborhood for added convenience.
Search Arlington Real Estate