Plenty of Action at The Wharf
Posted by Mark Washburn on Wednesday, December 27, 2017 at 5:19 PM
By Mark Washburn / December 27, 2017
Comment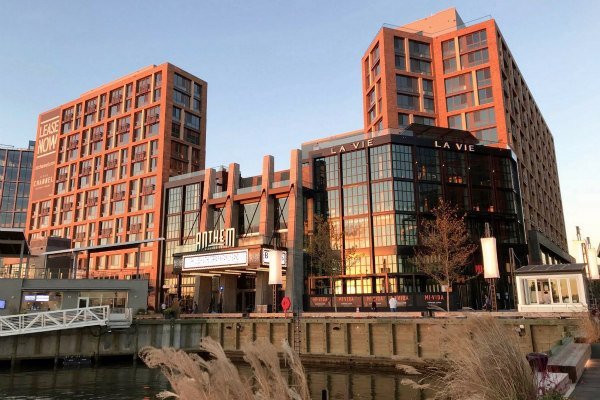 It's only been about two months since its grand opening, but already visitors and residents are finding there's plenty of action at The Wharf. This vibrant new development is home to numerous retailers, restaurants and entertainment options, and it seems there's no slowing down.
Already, business leaders say they're thrilled with the results, as the sidewalks are filled with pedestrians, eager to experience all that the development has to offer. Thousands of people are said to have boarded the free shuttle to The Wharf since it opened, while hundreds of bike riders are said to utilize the Maine Avenue bike lane on a daily basis.
Backers also say they've seen a big uptick in the amount of traffic coming in after dark, as more and more people come out to experience the area's various options in entertainment. Meanwhile, seasonal attractions and events such as the ice skating rink and Christmas tree are expected to further drive in the crowds.
Developers say the vibrancy of the area is only helping to fuel demand for additional retail, residential and office space, with Phase 2 of the project gearing up. That will include the addition of more office buildings, a condo building and a new apartment building. It's hoped that the groundbreaking for the second phase will occur in late 2018.
Meanwhile, the first phase continues to usher in a great deal of attention itself. With the prospect of several live music venues at The Wharf, the location is already gaining attention from some big names in the music industry.
As well, the variety of new restaurants and bars at The Wharf makes it possible to dine on everything from oysters to ice cream, Italian to Irish. One of the most exciting new venues in the entire District, The Wharf offers up plenty of action for visitors and new residents alike.
Interested in living in this dynamic community, here is a resource to explore condos for sale in the Southwest Waterfront neighborhood.