Pleasant Plains Offers Diversity and Affordability
Posted by Mark Washburn on Friday, February 19, 2021 at 10:18 AM
By Mark Washburn / February 19, 2021
Comment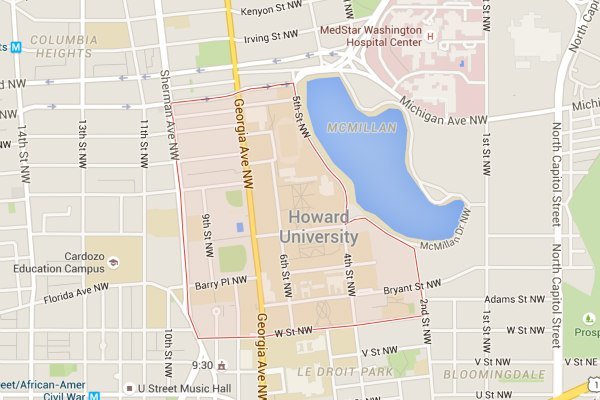 Once just fields and farmland, the Pleasant Plains neighborhood of today offers diversity and affordability. This central DC community is mostly residential, but it's also home to Howard University, and more recently, plans to bring in some new development.
Many of its residents today are tied to the university. Its history, however, stretches back generations.
Pleasant Plains gains its namesake from a large estate of the same name. The massive property was eventually sold off, divided into suburbs, and annexed by the city.
These days, neighborhood streets are still lined by two-level, Wardman-style rowhouses, but you'll also now find some newer construction condos for buyers to choose from. Still, Pleasant Plains offers the advantage of being a more affordable option for this part of DC.
Many nearby, perhaps better-known, neighborhoods aren't nearly as budget-friendly as Pleasant Plains. While that has changed somewhat in recent years, Pleasant Plains still remains a more affordable option for those searching in the area.
Sometimes referred to as Columbia Heights, Pleasant Plains has grown in recent years into a trendy place to live. While that's led to a rise in home prices as of late, it's also meant a rise in diversity.
More and more restaurants have popped up in the neighborhood, while plans have also finally progressed somewhat for a long-awaited mixed-use development. It could bring hundreds of residential units, hotel rooms, retailers and restaurants to the neighborhood.
Another advantage of living in Pleasant Plains is its easy access to public transportation. Four Metro stations sit within walking distance.
The local rec center is tied to its past. First built in the 1930s, neighbors banded together to update the property in more recent years with basketball courts, a playground, a swimming pool and ball fields.
Neighbors have also helped save three acres of land that was supposed to be turned into a parking lot. Instead, the land is now home to Bruce Monroe Community Park.