Pleasant Plains: Howard University and More
Posted by Mark Washburn on Monday, July 11, 2016 at 9:44 AM
By Mark Washburn / July 11, 2016
Comment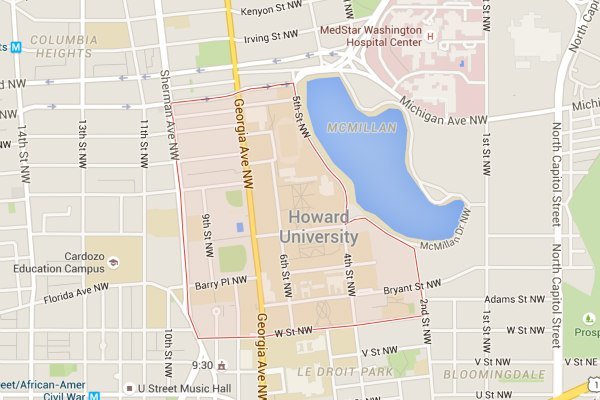 While sometimes confused with Columbia Heights, Pleasant Plains is much more than just another central Washington neighborhood, it offers a true sense of community from the homes to nearby Howard University and more. Once mostly farmland, this urban area just to the west of McMillan Reservoir stretches about a mile-and-a-half along Georgia Avenue, and about a half-mile wide.
Lined with two-level row houses the neighborhood is also noted for a number of renovated older homes and emerging condominiums, sold in recent years or currently priced from the high $100,000s to well over one-million. As varied as the neighborhood is, together area residents have joined together to beautify and pay tribute to the unique surroundings, adding local artwork to vacant storefronts with the Georgia Avenue Window Walk and joining together to gain basketball courts, ball fields, a playground and swimming pool at the nearby rec center.
Yet another collaborative project is Bruce Monroe Community Park, once slated for a parking lot, but thanks to the efforts of residents the park now enjoys shade, fountains and new park benches for the enjoyment of homeowners and visitors alike.
While many residents of Pleasant Plains are connected to Howard University, as students or employees, the area also services such public schools as Banneker High School, Harriet Tubman and Park View elementary schools, Garnett-Patterson Middle School and Howard University Middle School of Math and Science.
A number of dining establishments have also joined the community as of late, from coffee shops and delis, to bistros, grills and grocery stores. There are also new bookstores, studios and there's a gallery that regularly showcases locally produced artwork.
One way to experience the diverse history of the area is via a self-guided tour of the Pleasant Plains Heritage Trail. With street signs that retell its history through maps and photographs, the tour winds through the interesting and diverse establishments, historic sites and distinctive neighborhoods of Pleasant Plains.