Planning the First Phase of the Bridge District
Posted by Mark Washburn on Monday, August 23, 2021 at 4:09 PM
By Mark Washburn / August 23, 2021
Comment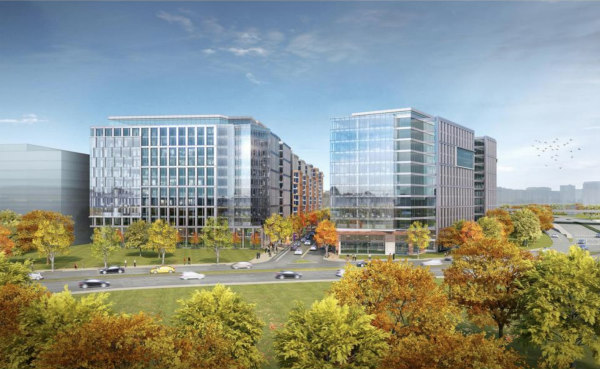 Efforts are underway for the first phase of DC's newly dubbed Bridge District. Formerly called the Columbian Quarter, the site sits in Southeast DC at Poplar Point.
The project could eventually bring in new office space, retail space and hundreds of new residences to 632 Howard Road SE. Phase one of the urban redevelopment project calls for a 130-foot tall mixed-use development.
This includes more than 700 residential units topping tens of thousands of square feet of restaurant space and retail space. The latest design review application for the mixed-use project also includes a grocery store.
In addition, plans call for a pedestrian-friendly shared street with outdoor seating. It also calls for the addition of some future park space.
As well, the plan includes hundreds of parking spaces for vehicles and bicycles. The building itself would include a rooftop swimming pool and five outdoor terraces on its second level.
Residential options are expected to range from studios to three-bedroom units. Most of the residences would have balconies. Under the plan, some of the residences would be affordable housing units, plus plans also call for giving a slight discount to local businesses for their retail rent.
A special Northern Howard Road zone would pave the way for up to 2.5 million square feet of mixed-use development. The idea is to eventually create a sustainable new mixed-use neighborhood with opportunities for housing and employment.
The plan focuses on outdoor public space that can be adapted to the needs of the community, as well as some flexible building designs. The development also looks at focusing on alternative modes of transportation, like bicycles and pedestrian traffic instead of personal vehicles. Not only is it hoped this will help make the area more sustainable, but also contribute to the health and overall wellness of the community.