Petworth: Contractors and Strollers are Everywhere
Posted by Mark Washburn on Friday, November 25, 2016 at 12:01 PM
By Mark Washburn / November 25, 2016
Comment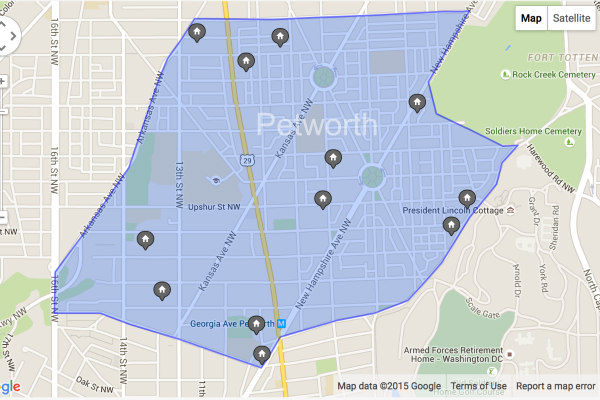 Packed with strollers and contractors the walk-able neighborhood of Petworth remains a family-friendly environment, while at the same time drawing in people to renovate some of the older homes and structures, making them even more attractive to new residents in the future. Noted by some existing residents as the DC area's best neighborhood, Petworth offers a true sense of community, where its more commonplace than not to greet neighbors sitting out on their front porch, playing music and engaging with each other on a regular basis.
While the Metro is close by, many residents choose to walk here, something that has attracted countless families with young children to the area. As the neighborhood boasts a number of sites and attractions that cater to those of all ages, this diverse, thriving community is one where the people matter just as much as the storefronts.
Contractors are starting to take notice too. While prices have risen in recent years, the area still remains attractive to families. There are new grocery stores and new residential options, plus a range of other choices including vintage clothing shops and inspirational dining locations along Upshur Street; a place locals refer to as "the block". There are also places such as bookstores that appeal to young families.
Some reports suggest Petworth is the nation's top market for home flipping too, as contractors move in to make more desirable options for home ownership in the area. Several of these options are attached brick row houses and single-family homes, close to a playground or a park, making them even more appealing. Plus, new and future residents can count on a short commute to downtown, only about 20 minutes away via the Metro.
There are also the planned social activities that go on within the community, from the free concerts of the Petworth Jazz Project to countless seasonal celebrations, gardening and even bowling nights.