Petworth: A Neighborhood on the Move
Posted by Mark Washburn on Friday, May 25, 2018 at 11:01 AM
By Mark Washburn / May 25, 2018
Comment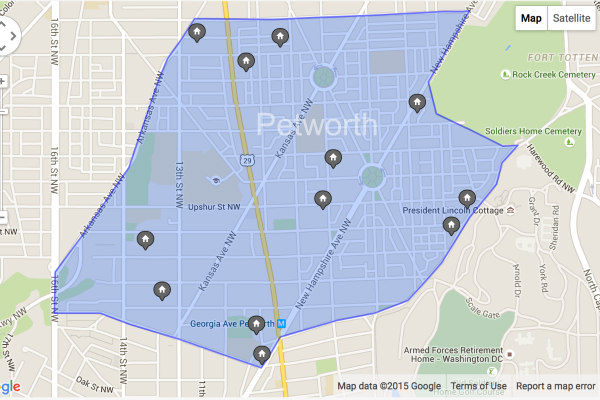 A true neighborhood on the move, Petworth continues to evolve, attracting new residents, no doubt lured in by its desirable homes and friendly vibe. Over the past decade or so the neighborhood has welcomed new restaurants, condos and apartments, while at the same time retaining some of its more established roots.
This welcoming neighborhood is one of the largest in DC by size, offering up a blend of single-family homes, apartment buildings, parks, schools and commercial strips. While many of the residences in Petworth have been renovated in recent years, some of those structures are around a century old.
While you'll still find a number of old row houses in the area, housing prices are definitely on the rise. You'll find some with upgrades and some completely renovated, many of them complimented by front porches and shaded by large, towering trees.
Some of those older homes have since been made into multi-unit residences, offering up even more options for prospective buyers and renters. As well, you'll also find some brand new structures going up right next door to some of the neighborhood's long-standing homes and residences.
The booming housing market is only one part of development, as the neighborhood continues to attract new, trendy offerings, from dining spots to retailers. As well, the neighborhood also offers residents and visitors some tried and true favorites, from an independent bookstore to community-friendly events and the allure of area parks and playgrounds.
This walk-able neighborhood is known for being extremely family friendly. Making it even easier to get around, Petworth contains its own local Metro station.
But residents don't have to venture far, as recent neighborhood additions include a large new grocery store, built within just the past few years, as well as a number of newly infused independent restaurants and retailers. In addition, there's also now a local farmers market and an annual food, music and art festival, aimed at celebrating the community of Petworth.