Pennsylvania Avenue: America's Main Street
Posted by Mark Washburn on Wednesday, March 7, 2018 at 6:08 AM
By Mark Washburn / March 7, 2018
Comment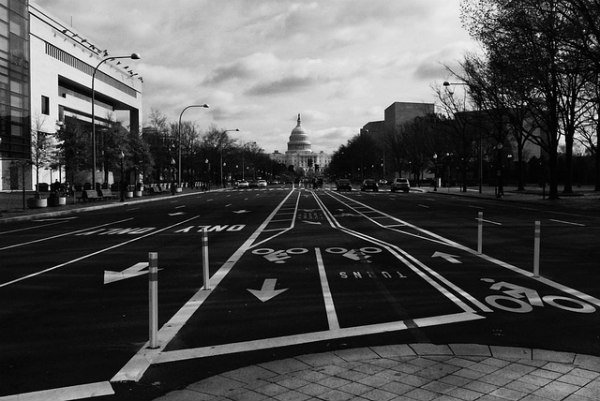 Photo: Enicok
Dubbed "America's Main Street", Pennsylvania Avenue is one of the most prestigious locations for real estate in the world. Not only is it home to the White House but also to the U.S. Capitol and Market Square.
You'll also find the Trump International Hotel here, at home in the Old Post Office, and a number of lobbyists and prominent law firms are situated in the many office towers that line the famous street. Noted as one of the nation's most expensive streets for office space, it's also one of the most visible.
You'll find that numerous processions, parades and even protests are staged along Pennsylvania Avenue, with perhaps the most important stretch of it running just over a mile from the White House to the Capitol. The avenue actually stretches, though, for several miles throughout Washington.
From the Capitol building, Pennsylvania Avenue continues through the neighborhood of Capitol Hill and over the Anacostia River. It then stretches across Prince George's County, before ending near the Patuxent River. Heading northwest from the White House, Pennsylvania Avenue runs nearly a mile and a half into Georgetown, where streetcars once ran.
The avenue holds the distinction of being one of the area's first streets, beginning as only dirt. As the years passed the street was paved and by the mid 1960s a portion of it was designated as part of the Pennsylvania Avenue National Historic Site. In more recent years, local leaders have spent millions to improve the roadway and make it more visually appealing for years to come.
The backdrop of untold protests and parades over the years, Pennsylvania Avenue has also been the chosen route of US presidents. While the public can no longer drive the stretch in front of the White House, "America's Main Street" continues to be one of the most visible and well-known roadways, both inside and outside of DC.
Featured Pennsylvania Avenue Developments…