Penn Quarter Condo Picks
Posted by Mark Washburn on Thursday, February 3, 2011 at 11:13 AM
By Mark Washburn / February 3, 2011
Comment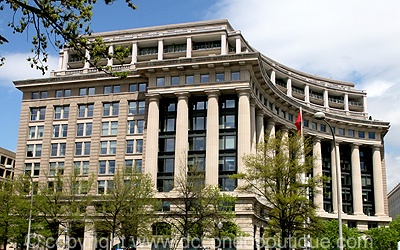 The Penn Quarter ranks near the top of the list of DC neighborhoods that have transformed the most over the last decade.  Sparked by the opening of the Verizon Center in 1997, the Penn Quarter is now home to over ten thousand Washingtonians living in a vibrant and exciting community.  With WalkScores in the top couple percentiles, Penn Quarter residents can truly enjoy a car-free lifestyle.

Much of the residential space in the Penn Quarter is upscale, modern and newly built within the last ten years.  With so many choices, it can be challenging to differentiate between Penn Quarter condo developments and pick the one best suited for your budget and lifestyle.  To assist in your search process, here are our favorite Penn Quarter condo developments:

1. The Cosmopolitan - 715 6th Street

Aptly named, the Cosmopolitan is a true boutique condo building with lots of style.  With only  four condos per floor and just 46 units, the Cosmopolitan has the feel of an intimate building.  Bamboo floors, gas fireplaces, maple cabinets, granite and stainless appliances are standard fare at the Cosmopolitan.  The location across the street from the Verizon Center puts residents in the center of it all.  Building amenities include a 24-hour front desk, fitness center and club room.  Capital and monument views from the roof round out the experience at our favorite Penn Quarter building.

2. The Lafayette - 631 D Street

The Lafayette is chic condo development with awesome amenities and truly innovative and interesting floor plans.....nothing boxy or cookie cutter about the Lafayette. Utilizing the facade of the 1926 Central Armature Building, the Lafayette melds rises with elegance from its historic footing.  The two-story units in this building live like a townhouse in the center of the city.  High ceilings, with two-story walls of glass deliver a major wow factor to many of the units at the Lafayette.  A rooftop pool, two fitness centers, business center, theatre and 24-hour front desk offer a true resort-style experience.  Added touches include a peaceful inner-courtyard and beloved Indian restaurant Rasika just outside the front door.

3. Market Square West - 801 Pennsylvania Avenue

While not a newer development like our other Penn Quarter picks, Market Square West deserves a spot on this list.  Living directly on the grande dame of DC avenues is a luxury beyond the reach of many, but one enjoyed by the Residents of Market Square West.  Arguably the best residential views in the District, Market Square West has views of the Capitol, the Archives, and the Washington Monument.  Many units feature large balconies overlooking Pennsylvania Avenue.  Amenities at Market Square West include a fitness center with saunas, 24-hour front desk and a rooftop deck with pool overlooking the Capital and monuments.