Pence Renting in Chevy Chase
Posted by Mark Washburn on Friday, December 9, 2016 at 10:16 AM
By Mark Washburn / December 9, 2016
Comment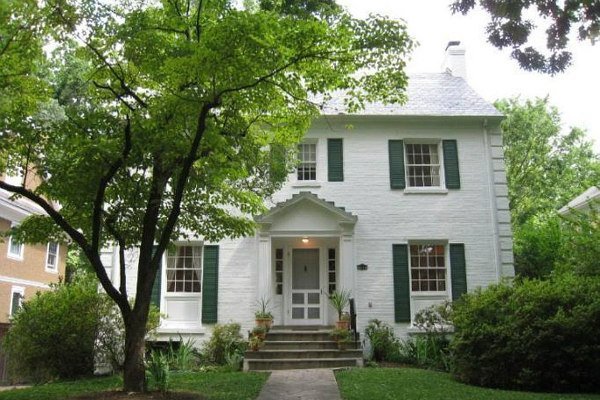 He doesn't assume federal office until January but already Vice President-elect Mike Pence has moved into the DC area. Pence and his family are currently renting in Chevy Chase, a family-friendly community known for its tree-line streets and affluent residents.
It's likely a temporary arrangement, as the Pence family is expected to move into the official V.P. residence when current Vice President Joe Biden and his wife Jill move out. The two recently gave the new owners a tour of the property they'll live in at the Naval Observatory.
Until the time comes, though, the Pence family appears to be settled in Chevy Chase, giving him a place to call home as he heads the transition team for his future boss, President-elect Donald Trump. An online listing presents the rental home as constructed in the late 1930s, with five-bedrooms, 3.5 baths and 2,500 square feet of living space. It reportedly rents for $6,000 per month and was last sold for $600,000 in the year 2000.
Located about six-miles from the White House, the two-story home offers a contemporary-style Euro kitchen, an enclosed porch and plenty of natural light. Mostly residential and dominated by single-family homes, Chevy Chase offers a number of brick Colonial-style homes and bungalows with large front porches, surrounded by mature landscaping and quiet streets. There are also some Tudor-Revival, Georgian Revival and Queen Anne Revival homes to choose from, built up in the early 1910s to the 1920s. As well, Chevy Chase also offers a smaller selection of duplexes, townhomes and apartments.
With a variety of nearby parks and close access to Downtown Washington, this appealing community is quiet with the feel of living in the suburbs or even a small town, yet close enough to enjoy everything in the larger DC area. For Vice President-elect Mike Pence that means close proximity to his new job in Washington.