Parkside Offers Housing for Everyone
Posted by Mark Washburn on Friday, August 25, 2023 at 11:10:18 AM
By Mark Washburn / August 25, 2023
Comment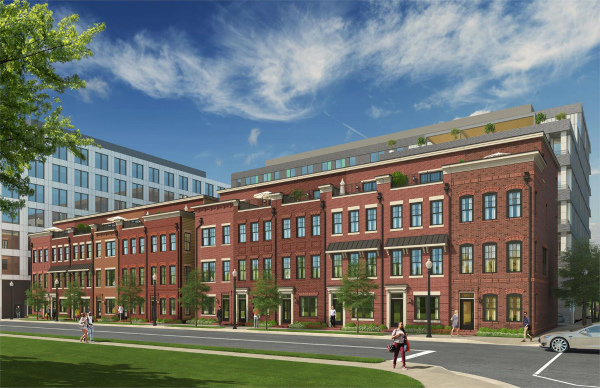 Appealing to just about anyone searching for a new place to call home, Parkside offers a range of housing options, with varying floorplans, amenities, and price points in a convenient setting. This transit-oriented development includes your choice of 1,500 residential units, designed to fit a variety of households and budgets.
The master-planned community is said to occupy one of DC's largest transit-oriented metro sites, making this an ideal location for those in search of a new place to live, or even work in the area. Options include District Towns at Parkside, which is a development of around two-dozen townhomes. These townhomes come with rooftop terraces and private garages.
There is also Parkside Townhomes, where you'll find another 100 townhomes with private parking garages. Vesta Parkside is an apartment community that comes with a resident lounge, a fitness center, a media lounge, and a rooftop terrace.
As well, there are some other rental apartments to choose from, such as the studios, one-, two-, and three-bedroom units of The Grove at Parkside. Described as affordable, yet luxurious, The Grove offers a parking garage, bicycle storage, a lounge, and a courtyard.
In addition, there is Victory Square, which serves as an independent living facility of apartments for older adults in Parkside. Additionally, there are some residential projects that are still in the works for Parkside, including two new buildings of rental units that top ground floor retail space.
Parkside already includes hundreds of square feet of office space and tens of thousands of square feet of retail space. There is also more development in that respect in the works, including some future commercial office space and some additional retail offerings.
As well, the community connects its residents to area schools, nearby healthcare, parks, and recreation. There are several pocket parks and public plazas to choose from, plus being at Parkside also means being connected to the Anacostia River Trail.