Parker-Gray Historic Neighborhood in Alexandria
Posted by Mark Washburn on Monday, September 10, 2018 at 10:41 AM
By Mark Washburn / September 10, 2018
Comment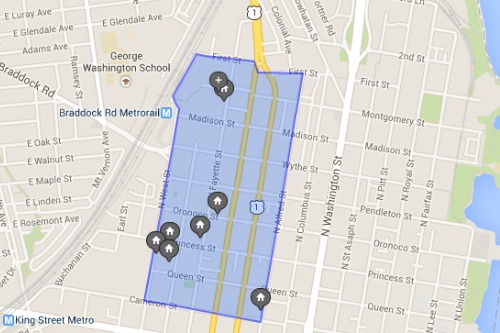 With a spot on the National Register of Historic Places, the Parker-Gray Historic neighborhood in Alexandria proves a delightful location to live or to visit. Filled with hundreds of small townhouses and rowhouses, you'll also find some commercial buildings throughout the area.
Set in Old Town Alexandria's northwest quadrant, the area dates back to the late 1700s. It gains its moniker, though, from the past leaders of two former schools. While Sarah Gray once headed the Hallowell School for Girls, John Parker was once the principal of the Snowden School for Boys.
Eventually, the two black educators were jointly honored in the naming of Alexandria's first black high school, Parker-Gray. Expanding upon this history, the entire 40-block area gained the name too, in tribute to Alexandria's largest historically black neighborhood.
Entertainment greats Ray Charles and Ella Fitzgerald once performed in the area, while a nearly 80-year-old library in the neighborhood still exists. In fact, a majority of buildings and townhomes in the area have been there for generations. While mostly constructed in the mid-to-late 19th century, many of those same buildings have been recently restored.
You will also, however, see some new development in the area, from new condo buildings to the newer construction Lofts at Braddock Metro. A decade-old improvement plan has helped with some of that, spearheading the tearing down of old warehouses, then replacing them with new retailers and parks to better the community.
A short distance from the Potomac River Waterfront, the venues of Old Town and the popular Mount Vernon Bike Trail, the setting is also within a short drive of Downtown DC, the Pentagon, and various other sites and attractions in the DC area. Still, though, the Parker-Gray neighborhood maintains its historic roots, preserving the past while pushing ahead with new progress and development in the future.