Parker-Gray: Historic Alexandria Neighborhood
Posted by Mark Washburn on Friday, February 20, 2015 at 8:45 AM
By Mark Washburn / February 20, 2015
Comment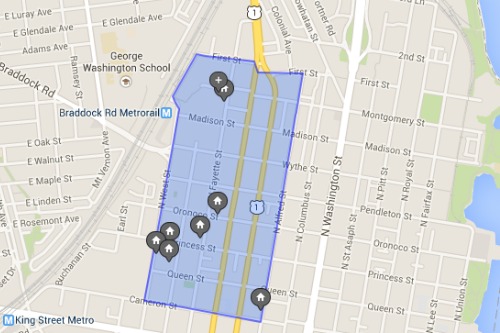 The Parker-Gray neighborhood, which recently celebrated its 30th anniversary as an historical district, is a 40-block swath west of Washington Street located in the northwest section of Old Town Alexandria.  Parker-Gray extends north to south from First Street to Cameron Street, and from east to west from Alfred Street to N. West Street.  Alexandria's Parker-Gray enjoys a rich history going back hundreds of years.

Parker-Gray has a rich cultural history as part of Alexandria's African-American community.  During and following the Civil War, the neighborhood was one of the area's havens for escaped slaves.  Through the 1950's, the area was then known as "Uptown" and was a center of African- American life, with a majority of businesses centered on Queen and North Henry Streets.  The district was renamed after two black educators during the segregation era, John Parker and Sarah Gray.  It mirrors the name for the Parker-Gray School that was established in 1920.  

In 1984, Parker-Gray was designated as a local historical district, a concern raised by some residents that the designation would now put expensive restrictions on renovation projects and home building.  The group filed a complaint with the federal housing agency, the Housing and Urban Development Department (HUD), that the label would unfairly affect lower-income African Americans who resided there.  While the federal agency sided with the 1984 Parker-Gray residents, the tension continued between preserving its fertile history and balancing the concerns of the residents responding to demographic changes.

In 2010, the Uptown/Parker-Gray district received its own national historic designation.  City planners focus preservation efforts on preserving the architectural and cultural history of Parker-Gray.  Presently, Parker-Gray is an eclectic dignified mix of historic buildings and new residential construction, including condominiums, apartments and two developments.  It remains the largest historically middle-class neighborhood in Alexandria for entrepreneurs and government employees.