Park View: Quiet and Convenient Neighborhood
Posted by Mark Washburn on Wednesday, April 4, 2018 at 2:35 PM
By Mark Washburn / April 4, 2018
Comment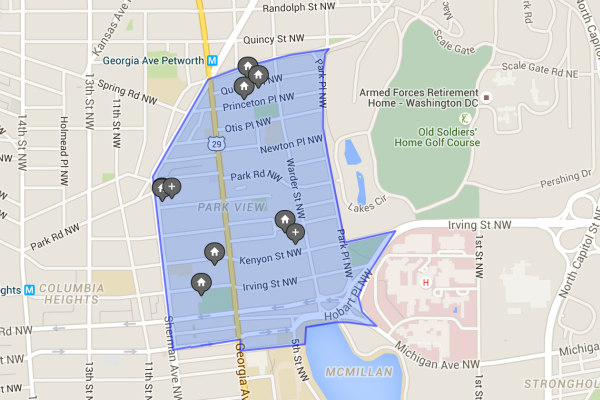 Found in DC's Northwest Quadrant, Park View presents a quiet and convenient neighborhood with plenty of housing options to choose from. The neighborhood is generally filled with Wardman-style row homes, constructed starting from the turn-of-the-century to around the 1930s.
The large and spacious homes often supply plenty of room for living, commonly with three-bedrooms and filled with charming attributes. While some of the homes have been renovated over the years, you'll also surely find some homes in which to leave your own personal touch, with abundant character and reflective of past generations of architecture.
The quiet neighborhood also houses some retail space, running along Georgia Avenue, though the area is just now starting to attract more interest from developers. This has led to some new restaurants and other businesses within the area, joining together with some of the longer standing storefronts that have been in the area for years.
As well, the walk-able neighborhood still makes it easy to catch the Metro or to visit the many restaurants and shops of neighboring Columbia Heights. Bounded by Rock Creek Church Road and New Hampshire Avenue on the north, plus Harvard Street and Hobart Place on the south, Sherman Avenue is the western boundary while Irving Street and Park Place present the boundary on the eastern side of the neighborhood.
Close to Howard University too, the neighborhood actually gains its name from views overlooking the property belonging to the Old Soldiers' Home. Although that particular property is now gated, the community still retains its original namesake, based on the extensive green space and parkland filled with ponds and pedestrian paths, and rivaling some of the most famous urban landscapes in the country.
That attraction of the neighborhood can still be found today, as Park View not only maintains its reputation as a quiet neighborhood but also one that's extremely convenient for living in the DC area.