Park View On The Rise
Posted by Mark Washburn on Wednesday, February 17, 2021 at 11:29 AM
By Mark Washburn / February 17, 2021
Comment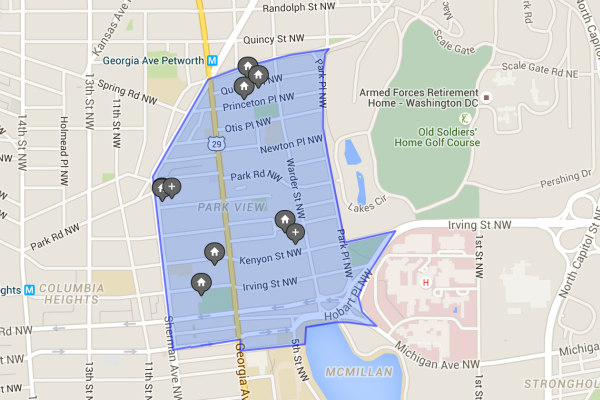 With new retailers, restaurants and residential options to choose from, the Park View neighborhood is certainly on the rise. This small, Northwest DC neighborhood is surrounded by some of the region's most popular neighborhoods, but still manages to retain its own unique identity.
While predominantly residential in the past, developers have recently started to take notice of Park View. Originally formed around the turn-of-the-century, Park View gains its name from the grounds of the Old Soldiers' Home nearby. Many streets in the neighborhood end at its grounds.
Highly diverse today, neighbors in Park View tend to come from a range of backgrounds, with a mix of young families moving in and long-standing families still at home in the community. As for the homes of Park View, most are traditional row houses, some of which were built in the late 19th century.
Homes for sale in the neighborhood are so desirable they sometimes go into bidding wars and sell quickly. While in the past, some people chose Park View as a more affordable location to buy a home in the DC area, there are also now some rental buildings for prospective new residents to choose from in the neighborhood.
This friendly area also has plenty for its residents to do. Park View boasts a popular rec center with a playground, soccer field and basketball courts.
In addition, there are also some community gardens to speak of in Park View, such as Wangari Gardens. This more than 2.5-acre park features a public vegetable garden, fruit trees, a strawberry patch and an herb garden.
Neighbors also come together to support community activities throughout the year including street cleanups, block parties, book clubs and events that support neighborhood businesses. Many of the small businesses along Georgia Avenue are family-owned and are frequented by locals.