Park View Comes into its Own
Posted by Mark Washburn on Tuesday, October 4, 2022 at 1:34 PM
By Mark Washburn / October 4, 2022
Comment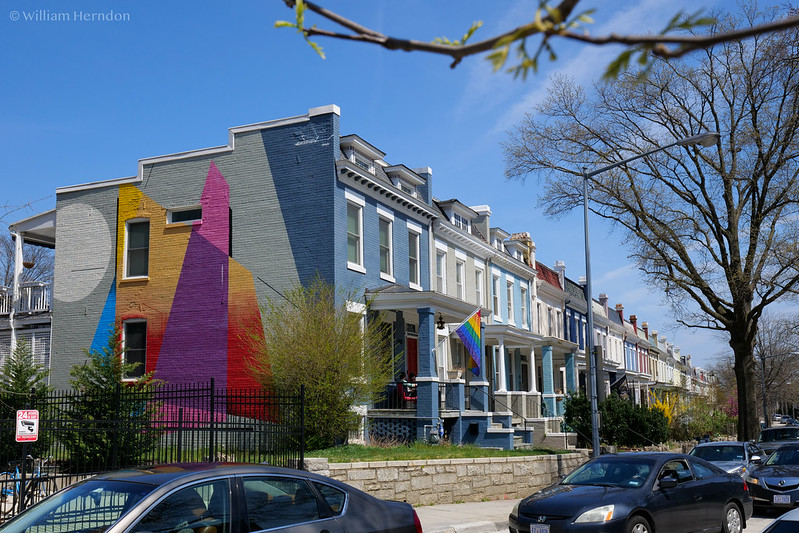 Photo: Bill Herndon
While it's somewhat been overshadowed by the notoriety of some of its surrounding neighborhoods in the past, the Park View neighborhood appears to finally be coming into its own. While surrounded by Howard University, Petworth and Columbia Heights, Park View has its own unique identity, and that's somethings that's attracting new residents, and keeping current residents from leaving.
This still mostly residential DC community started attracting a more diverse mix of residents in the early 2000s, and today is continually bringing in new development. New restaurants and bars have opened in recent years in the neighborhood, in a place that used to have trouble with empty properties and vacant storefronts.
Many of the new trendy restaurants in the neighborhood sit along Georgia Avenue. Mixed in with long-standing establishments, it's giving locals more options to stay inside the neighborhood.
Named in reference to the park-like setting of the Old Soldiers' Home, most east/west Park View streets end at the home's grounds. Decades ago, people used to be able to visit the grounds and enjoy the outdoor space.
Most of the housing in Park View tends to consist of row houses in the traditional Wardman style. Those lucky enough to get a home will find its not common homes even come on the market in Park View. When they do, they often sell quickly, and sometimes result in bidding wars.
While at one time the neighborhood was deemed a more affordable option than some others in the area, developers have certainly taken notice. New rental buildings have popped up, and some buyers are now actively taking their home search to Park View.
The neighborhood boasts some community gardens, and in recent years an effort was made to refresh the rec center on Otis Place. Crews brought in a new playground structure, a soccer field, and new basketball courts.