Park View: A Quiet Urban Neighborhood
Posted by Mark Washburn on Friday, February 15, 2019 at 1:31 PM
By Mark Washburn / February 15, 2019
Comment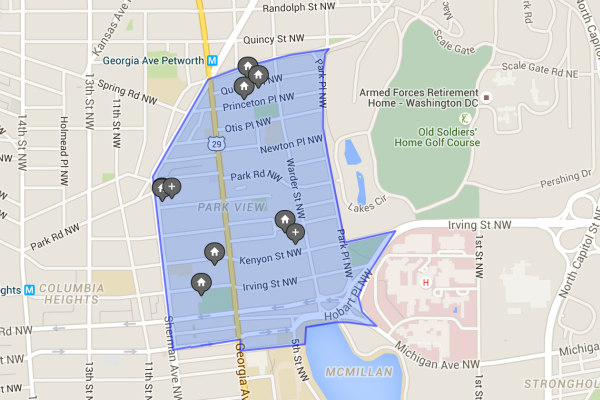 For a quiet urban neighborhood in Northwest DC, you may want to take another look at Park View. While extremely close to other well-known areas such as Howard University, Petworth and Columbia Heights, Park View is its own community and maintains its own unique identity.
This residential community is quietly adding in new development, with most retail space found along Georgia Avenue. In the past decade or so neighbors have seen the addition of a pharmacy, new restaurants and new bars. The area's also added in new residences and mixed-use development, including retail space and rental apartments, providing even more options for prospective residents to consider in Park View.
Developers are seeing that more and more young couples are looking for homes in the area too, leading to even more new housing options. In recent years the neighborhood has also added some community gardens and fixed up its rec center with new basketball courts, a playground and a soccer field, no doubt further adding to Park View's appeal when it comes to existing and future residents.
The neighborhood first came about at the turn-of-the-century when several other area neighborhoods combined into one. It gains its name, though, from its views overlooking the grounds of the Old Soldiers' Home. While the space is no longer open to the public, it still maintains a presence in the area and a long history.
Homes in Park View are traditionally DC-trademark Wardman style row houses. The homes tend to only stay on the market for a short time, and bidding wars are common in the neighborhood. Despite this and an increase in home prices as of late, Park View is still relatively affordable when comparing it to other neighborhoods in the DC area. It's also conveniently located, with two Metro stations serving residents living in the community of Park View.