Our Favorite DC Bookstores
Posted by Mark Washburn on Friday, February 2, 2018 at 9:40 AM
By Mark Washburn / February 2, 2018
Comment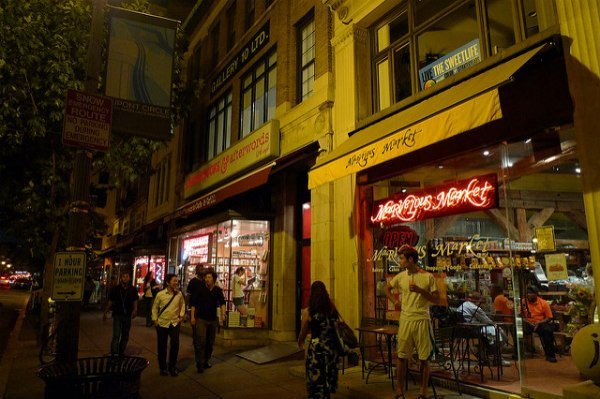 Photo: Victor Solanoy
While politics obviously play a central role for many living in DC, sometimes the real treasure of a DC lifestyle is discovering the hidden gems of some of the area's neighborhoods. With that in mind, we've come up with a list of some of our favorite independent DC bookstores.
Politics & Prose
Staying with the political theme, Politics & Prose is a true Connecticut Avenue delight. Found in Chevy Chase, the bookstore commonly hosts notable authors for readings and discussions. The store additionally boasts a large section just for kids and teens, plus a friendly and helpful staff. Other locations are now open at The Wharf and a third location is coming to Union Market.
Kramerbooks & Afterwords
Kramerbooks & Afterwords holds the distinction of being DC's very first bookstore and café. First opened in the mid 1970s, the Dupont Circle location offers everything from a full-service bar with wine tastings to Sunday story time for young readers. In fact, the independent bookseller claims to host hundreds of literary events every year, with a clientele ranging from politicians to local college students and tourists.
Capitol Hill Books
Right on Capitol Hill, the appropriately named Capitol Hill Books offers up two levels of used books. From rare selections to first editions, the store is open nearly every day of the year. Found right across from Eastern Market, the renowned bookstore is just a short stroll from the Capitol building and the U.S. Supreme Court. Although the staff is small, the inventory is said to be constantly changing at Capitol Hill Books, with everything from history and philosophy to cookbooks and mysteries.
Yet even more options exist across the region, including the rare selections of Second Story Books in Dupont Circle and the donated selections available at The Lantern in Georgetown. In addition, it's also worth checking out Idle Time Books in Adams Morgan and the quaint Riverby Books, not far from Capitol Hill Books.