Old Town North Redevelopment
Posted by Mark Washburn on Monday, July 17, 2017 at 9:56 AM
By Mark Washburn / July 17, 2017
Comment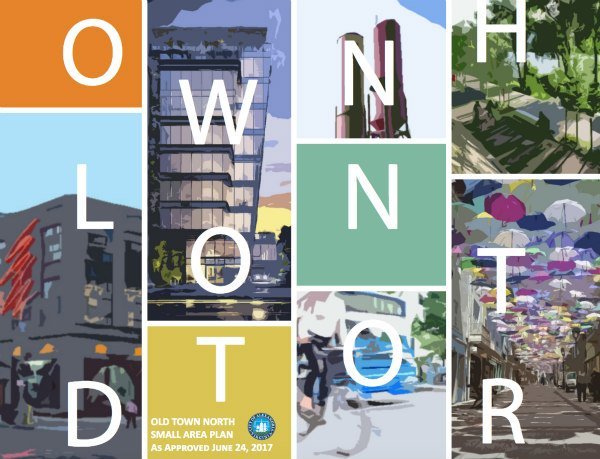 A plan is now pushing ahead to redevelop more than 200 acres in Old Town North. Dubbed the Old Town North Small Area Plan, the Alexandria City Council recently gave unanimous approval to turning an old power plant site into a more pedestrian-friendly and artistically inspired neighborhood.
It's taken a year and a half to come up with the most recent plan, with the idea of turning much of the old Potomac River Generating Station property into more than two million square feet of mixed-use development, including a waterfront park. The entire plan, though, takes into account a location bordered by the Potomac River and North Washington Street, Oronoco Street and Slaters Lane.
The larger scale project includes transforming North Old Town into a more vibrant area, rich with culture, recreation, new residential options and sculpture gardens. One mixed-use project is already under construction. It involves turning an old grocery and liquor store into a new West Elm retailer and more than 200 multifamily residential units. As well, the small area plan also offers some incentives for bringing more arts to the area.
Still up for discussion is how to handle traffic in the community in the future. Some want to turn Madison and Montgomery Streets from one-way to two-way traffic, hoping to boost office and retail accessibility, though not all neighbors are currently onboard with that part of the plan. For now, the council plans to take those concerns into consideration, while implementing some of the larger redevelopment.
Within a short walk of Old Town Alexandria and a short drive of Reagan National Airport; Old Town North currently includes several parks, a busy farmers market and access to the popular Mount Vernon Trail bike path. Once more industrial, the area began transitioning over to a mixed-use area in the 1960s. The 1990s brought plans to help transform the area even more, with progress now looking ahead to the future.