Old Town North is Walkable Arts District
Posted by Mark Washburn on Tuesday, August 15, 2023 at 9:56:46 AM
By Mark Washburn / August 15, 2023
Comment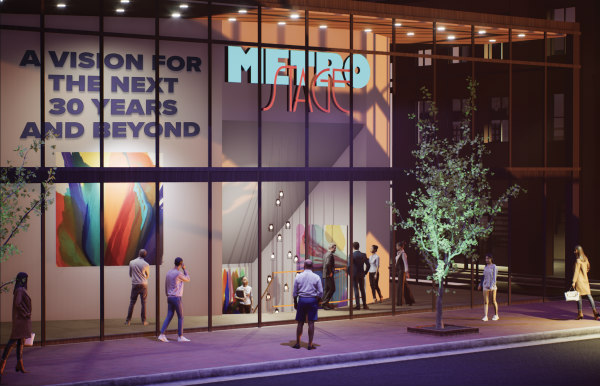 Photo courtesy Carolyn Griffin
Packed with things to do, see, and discover, Old Town North is indisputably a walkable arts district. From visible outdoor artwork to indoor space, there's plenty to appreciate in Old Town North.
In terms of the performance arts, Alexandria Symphony Orchestra sits in Old Town North, as does MetroStage, which is notably the only professional theater in Alexandria. It is part of the brand-new Venue condo and townhome complex in Old Town North.
Old Town North is also where you'll find The Art League, Inc., which has a home in the Torpedo Factory Art Center. The center serves as home to countless working artist studios, where you'll often see artists hard at work crafting everything from photography and stained glass to ceramics, paintings, and sculptures.
The Art League additionally has some new space in the Muse condo development in Old Town North. Muse offers its own outdoor Arts Walk. The landscaped, open space provides some display space for artists, with seating and lighting.
Apart from all this, you'll find some artwork on display just strolling through the neighborhood, too. This includes a sculpture at Tide Lock Park and the more recent addition of a mural on the side of a jewelry store on North Washington.
There's even artwork where you might not expect, such as some commissioned artwork on stormwater manhole covers in Old Town North. The city offered up the opportunity to give the covers a makeover a couple of years ago as part of its efforts to boost art and culture in Old Town North, specifically along Fairfax Street.
You may also come across things like Yoga in the Park and concerts in the park. Not only that, but the walkable area also makes it easy to take a short stroll to the grocery store, hop on the Mount Vernon Trail, or take in a farmers' market, without even leaving the neighborhood.
Search Old Town North Developments