Old Town Named Top Downtown For 2016
Posted by Mark Washburn on Monday, March 14, 2016 at 9:37 AM
By Mark Washburn / March 14, 2016
Comment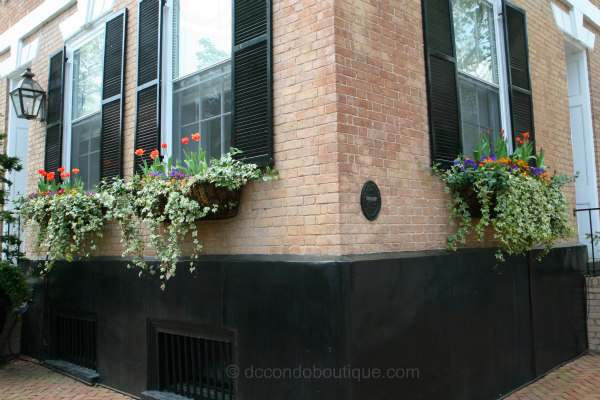 Historic Old Town Alexandria ranks #1 on a Livability.com list for the "Top 10 Best Downtowns 2016" in the entire country.  Old Town is just 7 miles south of DC.  It's 10 minutes to Reagan Washington National Airport, and on the Blue and Yellow Metro Line.  Cities and towns on the Top 10 Best Downtowns list all shine for trending in redevelopment with an eye on expansion of housing options.  Old Town, in particular, is a small city in a charming historic area filled with boutiques, sidewalk cafes, an art scene, new restaurants and friendly vibe all rolled into a walkable downtown waterfront pedestrian center amid historic architecture.  Locals and visitors alike stroll the sidewalks along the Potomac River.

Old Town Alexandria is more than just a quaint Main Street.  It was given the #1 spot because of its growing popularity.  Alexandria's historic Old Town district has entertained residents for centuries.  The downtown has dozens of restaurants, cultural venues, entertainment, historical architecture, people-watching cafes, and scenic views of the Potomac River.  During the day, the historic heart of downtown is filled with visitors, office workers, shoppers, individual art galleries, the central Torpedo Factory Art Galleries, and colonial museums.  In the evenings, the brick-lined streets swell with locals and tourists going to Happy Hours, dinner, and live music attractions.  It's a foodie and beer culture scene for residents with top restaurants, such as top rated and locally acclaimed Restaurant Eve.  

It has been recognized for its unique vibe and one of the most livable downtowns in the U.S.  With low vacancy rates, Old Town is a sought-after location for homebuyers.  Livability.com reveals that Alexandria residents spend more time visiting downtown to eat, shop, and hang out than they do in other cities.  Sophistication meets small-city comforts for residents of Old Town, where recreational areas and parks can easily be reached with its central location.  The city is experiencing a revival.  The 2016 list by Livability.com covered more than 2,000 small to midsize cities; the site is a research and marking company for small cities using data collected from the Census Bureau, U.S. Department of Agriculture and other agencies.  The list was based on places with low vacancy rates, new development, and an influx of people, culture, nightlife, farmers markets, parks, arts, dining out, and vitality of area.