Obamas Buy in Kalorama
Posted by Mark Washburn on Saturday, June 24, 2017 at 9:28 AM
By Mark Washburn / June 24, 2017
Comment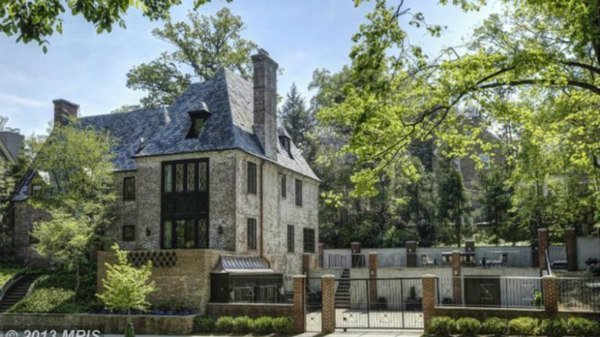 They may no longer reside on Pennsylvania Avenue, but the former First Family is already putting down new roots in the DC area. According to published reports, the Obamas recently purchased the home they've been renting since leaving the White House. While the family's mostly traveled over the past few months, the latest move is seen a step toward more permanent residential status, at least for the foreseeable future.
A few months ago, Former President Barack Obama moved his family into the 8,200 square foot Kalorama home to allow his youngest daughter to finish out school in the DC area. Recently purchased for $8.1 million, the sale lists Homefront Holdings LLC as the buyer, a corporation reportedly connected to the former president.
With eight-bedrooms and 9.5-baths, the home was constructed in 1921, then renovated just a few years ago. The Obamas purchased the home from the former press secretary to President Bill Clinton, who purchased the home himself for just over $5 million in 2014.
At $8.1 million, the former First Family's new home is the second most expensive residence in Kalorama, though some are already predicting the home will go for substantially more when, and if, the family decides to sell it down the road. Currently, the top honor as far as pricey real estate in the neighborhood goes to Washington Post owner and Amazon Founder Jeff Bezos. He recently purchased a property in the area for a hefty $23 million.
The Kalorama address is also the same general area where current first daughter Ivanka Trump and her husband, Jared Kushner, reside, as well as where current Secretary of State Rex Tillerson lives. In addition, countless Supreme Court Justices, lawmakers, diplomats and foreign ambassadors have called the area home over the years.
Along with now owning a home in Kalorama, President Obama also rents office space in Foggy Bottom and the family still owns a home in the Hyde Park neighborhood of Chicago.