Not-so Secret Spy Houses Lurk in Glover Park, Georgetown
Posted by Mark Washburn on Tuesday, October 31, 2023 at 11:41:51 AM
By Mark Washburn / October 31, 2023
Comment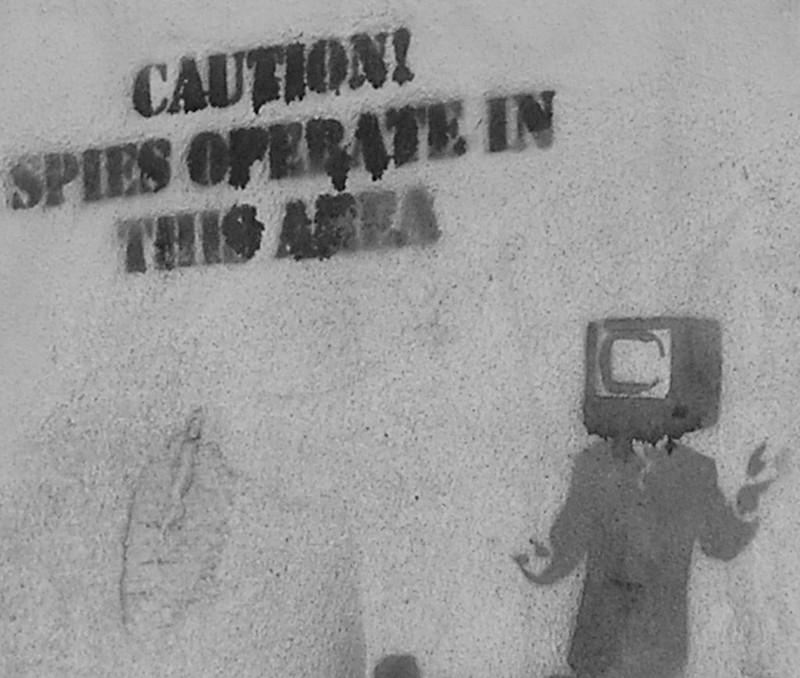 Photo: Kieran Lamb
They may have once likely served a covert purpose, but today, some of DC's former "spy houses" are hardly a well-kept secret. There are quite a few stories that have been shared over the years, and all signs point to something undercover going on.
As the story goes, a couple of homes on Wisconsin Avenue were once used by the FBI in the 1980s to spy on the new Soviet embassy compound in Glover Park. One of them was a rental home that neighbors claim had a steady stream of rotating tenants coming and going, possibly working out of the home in shifts.
There have been other suspicious stories told about the area surrounding the embassy over the years, including phone calls with unexplained interference, blacked out windows, drawn shades, turned off lights, and a strange looking rooftop antenna. Other neighbors tell stories about "residents" that never wanted to make small talk, and the absence of little things too, such as a doormat, flowerpots, and landscaping.
Of course, there's never been any official confirmation of what may, or may not, have been going on in Glover Park. There's another so-called spy house that's actually been showcased as part of the Georgetown House Tour.
It's said this house on 29th Street was formerly owned by a couple of higher ups in the CIA, before finding new life as a CIA training facility. According to some reports, when the Russians began surveilling a training house in Georgetown, the CIA closed it and moved to a different house.
Flashforward to recent years, and the new owners of the home on 29th Street have found some strange things, such as a large phone box in the basement that would have been more at home in a small office building, and some non-electrical cabling. They also reportedly found suspicious, large locks on a couple of room doors on the third floor of the home that could only be unlocked with a key from the outside.
Search Glover Park Developments