North District: Crystal City Rebranding
Posted by Mark Washburn on Wednesday, September 20, 2017 at 3:14 PM
By Mark Washburn / September 20, 2017
Comment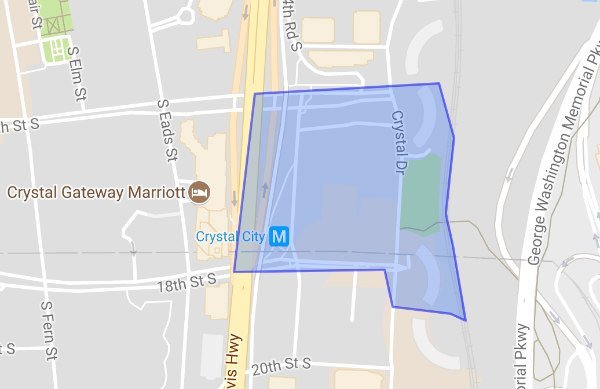 A rebranding project in Crystal City aims to transform a neighborhood, and possibly even land a big name company in the process. Developer JBG Smith just filed an application with the county for the North District, in hopes of creating 120,000 square feet of retail space, and that's not all. Some published reports say JBG Smith is also hoping to attract Amazon to build its new company campus in the area.
Stretching from 15th Street to 18th Street, the area is bounded by Route 1 and Crystal Drive, close to the Crystal City Metro station. The project calls for a mix of new development and renovation to create the proposed new retail development. Some of that space will be reserved for Alamo Draft Cinema, while some reports suggest the developer also hopes to land a specialty grocery store, restaurants and shops.
The retail building planned for Crystal Drive and 18th Street is said to include room for parks, public plazas, plus the convenience of direct access to not only the Metro but also to the Mt Vernon bike trail for easy outdoor recreation. In addition, the project also involves converting an older office building in the area into new multifamily space, with nearby opportunities for even more conversion projects likely in the future.
The pedestrian-friendly project gained momentum recently after two of the area's top developers joined forces with a merger creating JBG Smith. This allowed for the acquisition of almost two-dozen Crystal City properties, creating millions of square feet of opportunity.
If the county gives its approval by spring of next year, its hoped the new North District retail space could be delivered a couple of years after that. The developer is also making an investment into improving public space and well as making that new Metro entrance at Crystal Drive and 18th Street.