North Capitol Corridor Emerging
Posted by Mark Washburn on Wednesday, June 5, 2013 at 8:55 PM
By Mark Washburn / June 5, 2013
Comment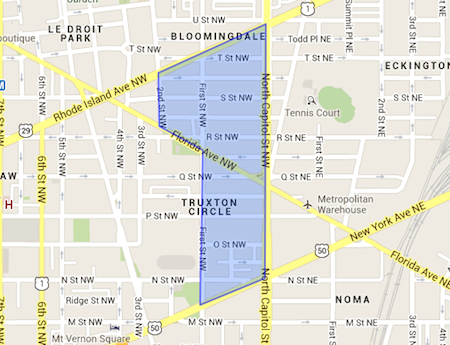 The historic neighborhoods along North Capitol Street are well-known for their views of the Capitol, historic row house architecture, proximity to downtown and walking distance to the newest Metrorail station---NoMa/Gallaudet University as well as Union Station.  Located northwest of NoMa, North Capitol Street serves as a gateway into DC to make this area one of DC's hottest sought-after communities enjoying an influx of younger and more affluent residents.  Proximity to major employers such as Sirius XM Satellite Radio and the U.S. Department of Justice as well as the nearby Farmer's Market has made the neighborhood a prime location for an emerging retail and restaurant corridor.

The tree-lined residential streets off North Capitol Street are well-established and have experienced a surge of young, affluent professionals, which has sparked condominium conversions and considerable investment by homeowners in their personal residences.  The district's walkable, welcoming, intimately-scaled residential neighborhoods are among its greatest assets, especially with its proximity to the newest Metro station. With the hope of turning the community into a shopping/dining destination, North Capitol Street is on its way following a 2009 Report on strategies for revitalization and redevelopment sponsored by a business/city alliance.

The boundaries of the North Capitol neighborhood include Rhode Island Avenue to the north, Second Street, Florida Avenue and First Street to the west, New York Avenue to the south and North Capitol Street to the east.  With a vibrant business community for the neighborhoods of Eckington, Truxton Circle and Bloomingdale, revitalization of the North Capitol Street area's historically and culturally important neighborhood commercial corridors is a top demand from residents for businesses within walking distance that cater to their need for neighborhood restaurants, and goods and services.

Here is a resource to learn more about and view active North Capitol Corridor real estate listings.