Neighborhood Names Raising Eyebrows
Posted by Mark Washburn on Friday, March 13, 2020 at 11:42 AM
By Mark Washburn / March 13, 2020
Comment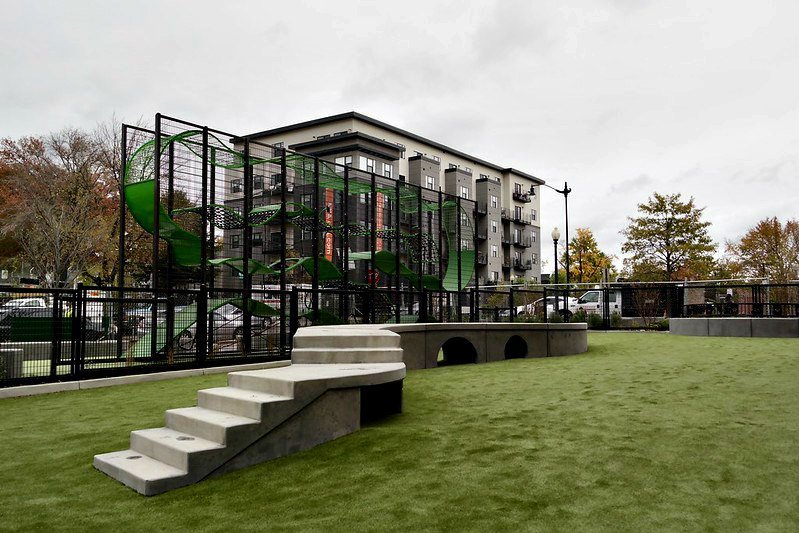 Photo: airbus777
A number of DC neighborhoods have had eyebrow raising names over the years. It's likely older residents may recall such names as Swampoodle and Civic Betterment.
It's some of the newer neighborhood names, however, that have been raising eyebrows for different reasons. It's not particularly because of the uniqueness of the names, but sometimes it's that they're getting names from developers eager to help create the next trendy area.
Take for example the neighborhood of North End Shaw. A developer first started using the name about five years ago as a marketing term to distinguish the development and offer some sense of its location in the DC area.
Flash forward a few years and North End Shaw now boasts several new apartment buildings and dozens of retailers. You'll also find luxury condos and a movie theater in the neighborhood. Some of those very same businesses now refer to the area by the same name first coined by the developer.
Whether future names catch on or not is yet to be seen, but North End Shaw isn't alone. Several years ago, some people tried to rename the southern part of Adams Morgan "SoMo". That marketing effort fell flat.
A major publication printed a story a few years ago referring to the neighborhood of North Capitol. There was also a separate branding effort to begin using North District to signify a specific location in Crystal City.
Perhaps one of the most successful branding efforts in the region has been NoMa. It's an abbreviation to signify its location north of Massachusetts Avenue.
The name NoMa first came about in the 1990s, but really took offer over the past decade. The local Metro station even now includes NoMa in its name. What was once a mostly industrial neighborhood filled with abandoned warehouses is today a trendy neighborhood home to several high-rise apartment buildings.