Navy Yard Consistently Named One of the Coolest Neighborhoods
Posted by Mark Washburn on Friday, September 27, 2019 at 7:09 PM
By Mark Washburn / September 27, 2019
Comment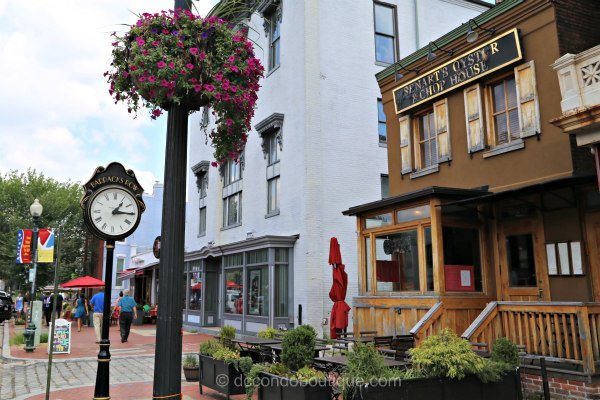 Consistently named one of the coolest neighborhoods, the Navy Yard routinely attracts interest from potential new residents and visitors, alike. The neighborhood has plenty of reason to shine as it continues to develop, adding in the potential for a massive amount of new residential and commercial space.
Just last year Forbes put Navy Yard on the map once again, designating it as one of "The 12 Coolest Neighborhoods Around the World". At the time the website pointed out its potential as one of the fastest growing neighborhoods in DC.
Forbes highlighted future and existing plans to develop a large amount of new dining, retail, office and residential space in the neighborhood. It also highlighted the neighborhood's waterfront location and its historic roots. Not only is Navy Yard home to Nationals Park, but it's also the setting for several upscale dining options and popular festivals.
The previous year the Capitol Riverfront made a showing on Money's list of "The 10 Coolest Neighborhoods in America Right Now". Analysts looked for neighborhoods with plenty to do, then drew in the cost for tourists to not only get to the neighborhood but to stay and enjoy all that it has to offer.
The website again boasted about Nationals Park, plus it added in the appeal of riverside parks, the boardwalk and area restaurants. Of course, plenty more is still in the works as developers push ahead with expansion plans.
It will be 2030 before the entire Navy Yards is complete, bringing millions of square feet of new mixed-use development to the area. This includes the potential for hundreds of new residential units, millions of square feet of office space and tens of thousands of square feet of dining and retail space, all headed to what some deem one of the coolest neighborhoods in the nation, and perhaps even the world.