National Arboretum: A Northeast Treasure
Posted by Mark Washburn on Friday, September 22, 2017 at 10:41 AM
By Mark Washburn / September 22, 2017
Comment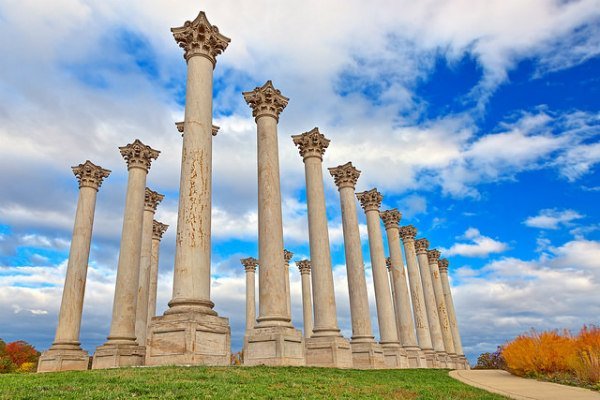 Photo: Nicolas Raymond
A true northeast treasure, the National Arboretum continues to delight visitors and locals with an array of collections and green space dedicated to providing open space for both research and for aesthetic pleasure. For decades, the US National Arboretum has stood as a place of education and discovery in DC, a public garden that also acts as a plant research site.
The Arboretum is where researchers have been able to create new plants that now exist in gardens and even homes all over the country. With hundreds of new plants credited to the site, crews have carefully selected and bred the plants to improve upon color, drought resistance, look and many other favorable characteristics.
At more than 400 acres, the urban green space sits in Northeast DC, with other research locations in various sites. With a mission of education and scientific research, more than 500,000 visitors are said to come to the Arboretum every year.
It takes well more than 100 volunteers to care for the Arboretum, along with interns privately funded and supported by non-profits. The site also works to initiate public education concerning plant-life, from lectures and demonstrations to workshops, group tours and exhibitions.
If you want to visit, the grounds of the Arboretum are open every day of the year, except for Christmas day. In addition, the Visitor Center is open most days of the year, minus federal holidays, as is the National Bonsai & Penjing Museum. There's also a gift shop on-site.
You'll find the Arboretum within about 10 minutes of the Capitol Building. It's free to visit the site and parking is also free. You'll find that there are constantly plants and trees at the Arboretum blooming, so it's a special place to visit time and time again. There are also sometimes guided tours available, so be sure and check before you go.