Mount Vernon Triangle: Urban Living DC Style
Posted by Mark Washburn on Monday, October 30, 2017 at 9:27 PM
By Mark Washburn / October 30, 2017
Comment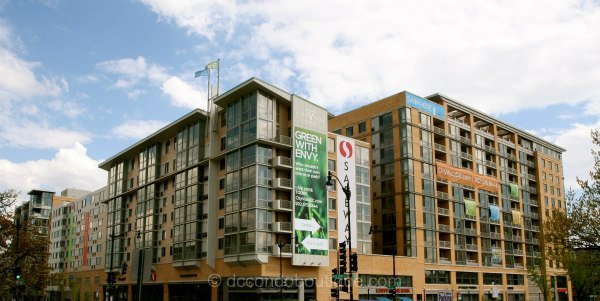 One of DC's most vibrant urban communities, Mount Vernon Triangle presents an array of options for those in search of a downtown lifestyle. This vibrant area of DC stretches for 17-blocks, a walk-able community filled with thousands of residents and thousands of residential real estate options.
Several high-rise condos now grace the area, with sleek, modern designs that only compliment the community. They join the more historic row houses that first emerged in the area, but have since been remodeled to reflect decades old appeal.
While some of those older buildings are now on the National Register of Historic Places, options these days additionally include apartments and condos, rising up several stories above ground level. Residential selections, thereby, range from boutique buildings dating back to the turn of the century to stylish, newer construction buildings, filled with plentiful modern features and conveniences.
Many of these buildings also include added amenities, such as fitness centers and rooftop decks for taking in the amazing views. You may also find some garage parking, though it's extremely convenient to get around the neighborhood without a personal vehicle.
Bordered by Logan Circle, Shaw, Penn Quarter and Chinatown, the main street running through the Mount Vernon Triangle neighborhood is K Street. The roadway is well known as a popular location for lobbyists in the past. The neighborhood is also home to the Walter E Washington Convention Center, one of the largest buildings in the entire District.
In addition, you'll find dozens of shops and restaurants in the neighborhood, along with well upwards of one million square feet of office space, making it easy to work, live and play all in one convenient location within Mount Vernon Triangle. As well, there are several parks in the neighborhood, allowing for extra green space and room for outdoor recreation.