Mount Vernon Triangle: An Urban Village
Posted by Mark Washburn on Wednesday, May 16, 2018 at 1:05 PM
By Mark Washburn / May 16, 2018
Comment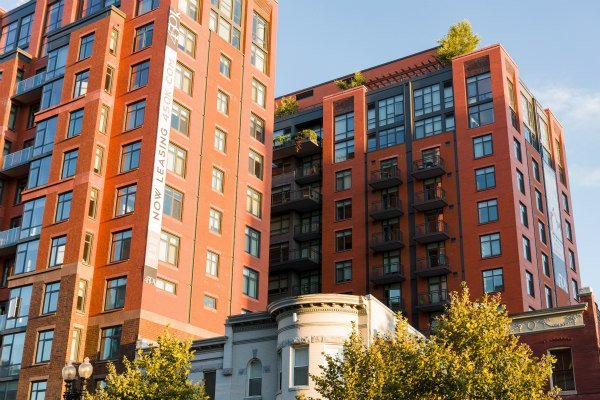 A short stroll from anything you need or want in the area, Mount Vernon Triangle presents the enjoyment of a true urban village. The neighborhood is a mix of old and new, with both commercial and residential space coming together to form the desirability of a mixed-use community. Housing options here range mostly from apartments to high-rise condos, mixed in with office and ground-level retail space.
The neighborhood hasn't always looked like it does now, though. Once a thriving economic center of DC, Mount Vernon Triangle has experienced a series of ups and downs over the years.
Following rioting in the 1960s and the loss of numerous area businesses and longtime residents, the neighborhood fell into disrepair. Fast-forward a couple of decades, however, and things started to turn around, with renewed efforts to improve public space and entice retailers to return to the community.
In more recent years the now lively community has transformed into a highly desirable location for people to live, work and play, especially attractive to young professionals and becoming more and more attractive to families, too. Much of that's tied to efforts of the Mount Vernon Triangle Community Improvement District.
Now well more than a decade old, the District works to further enhance the neighborhood's quality of live, taking into consideration the needs of residents, property owners, visitors and workers. With an interesting blend of modern and historic buildings, varied cultures and residents, the centrally located Mount Vernon Triangle makes it easy to access everything from the local grocery store to restaurants, the hardware store to public transportation.
Simply a short walk from the Metro, a Mount Vernon Triangle lifestyle also makes it easy to explore the rest of the region. This as future plans already call for hundreds of more apartments, restaurants and retail space to join the boundaries of this urban village.