Mount Vernon Avenue: Del Ray's Main Street
Posted by Mark Washburn on Wednesday, February 25, 2015 at 8:02 AM
By Mark Washburn / February 25, 2015
Comment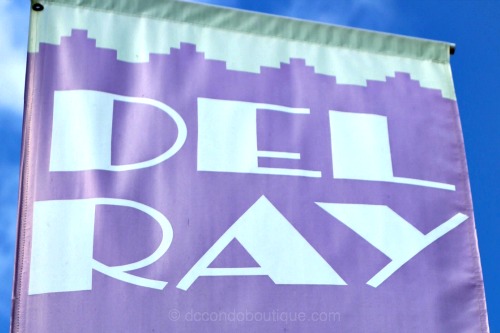 The story of Mount Vernon Avenue begins with the advent of the automobile.  The invention brought interest to new road proposals and Mount Vernon Avenue was re-built in 1915.  The electric rail was running a similar route parallel all the way from Rosslyn to Alexandria in Virginia.  As more cars were being produced and purchased by more and more Americans, new paved roads became in fashion.  One of the first experimental roads to test new construction and materials techniques, Mount Vernon Avenue ran from the Highway Bridge at 14th Street to what is currently Arlington Ridge Road, along Mount Vernon Avenue and going into Alexandria.  

Today, Del Ray is an Alexandria neighborhood home to young families who crave a sense of community, where the idea of a main street and neighbors helping neighbors still exists.  Last week, the "2015 Heart of Del Ray" was awarded by the Del Ray Business Association to Mind the Mat owners (a Pilates and yoga studio) who moved to Mount Vernon Avenue and got involved as volunteers and sponsors of many local events.  The business was saluted for its successful "First Thursdays," with a new festival each month, including Health and Wellness programs and the Annual Fashion Show.  They have also hosted visits by Santa for the Annual Tree Lighting ceremony in Del Ray.  Previous winners have included Del Ray Pizzeria restaurant, Home of Alexandria real estate company, Greener Cleaner of Del Ray, a dry cleaners shop, and A Show of Hands, a former boutique gift shop featuring local craftsman artists.

Coming up in March, there are many community-wide special events on the calendar for Del Ray residents: art exhibits, a chili cook-off, eclectic boutique shows and the world-famous Birchmere music venue on the north side of Del Ray nightly featuring well-known musical artists, like Ray Charles and Johnny Cash, in an intimate 500-seat music hall.  Stroll main street's Mount Vernon Avenue, home to family-friendly pizza restaurants; a barbecue restaurant; Cheesetique, named "Best Mac and Cheese" in the United States by Food & Wine magazine and offering hard to find cheeses and a full-service cheese and wine bar; Dairy Godmother frozen yogurt and desserts; St. Elmo's Coffee Pub with live music and outdoor tables for coffee dates; a vintage clothing shop; an eco-friendly gift store and skin products shop, and more.