Mount Pleasant offers Small-town Ambience
Posted by Mark Washburn on Monday, May 18, 2020 at 10:04 AM
By Mark Washburn / May 18, 2020
Comment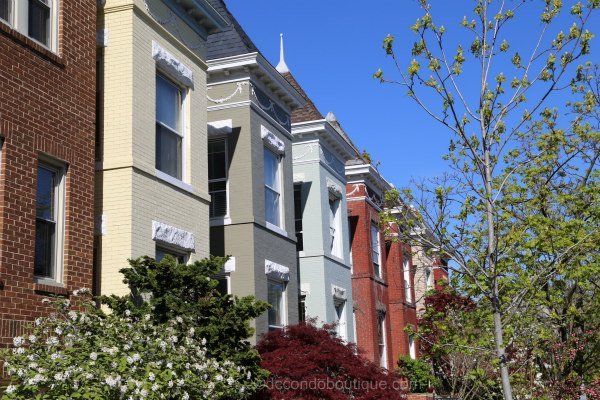 Mostly residential, Mount Pleasant retains an appealing small-town ambience, while at the same time remaining conveniently close to some of DC's biggest attractions. While just steps away from the National Zoo and the fun of Rock Creek Park, Mount Pleasant also manages to maintain a relatively quiet and peaceful setting.
Located in DC's Northwest Quadrant, the diverse neighborhood of Mount Pleasant dates back to the 1700s. By the late 1800s and early 1900s, the neighborhood began to develop as a streetcar suburb.
Many of the neighborhood's homes and apartment buildings began going up during this time, as did a new library. To this day it's still common to find homes in Mount Pleasant with front porches and shaded by 100-year-old trees, presenting the perfect spot for going for a stroll with your family or meeting up with neighbors and friends.
Eventually transitioning into a primarily urban, working-class neighborhood, Mount Pleasant began to change again in the 1980s when a number of affluent professionals began moving back into renovated homes in the neighborhood.
A designated historic district since the late 1980s, you'll still find 20th century rowhouses and Victorians in the neighborhood, but you'll now find that some of the larger homes have been transformed into condos. You will also, however, find several apartment buildings for renters to choose from in Mount Pleasant.
Instead of national retail chains, many of the neighborhood's family-owned, mom and pop shops are located along Mount Pleasant Street. This is where you'll find a long-standing antique shop and a nearby farmers' market, too.
You'll also find an impressive mix of restaurants in the neighborhood, from Mexican cuisine to Filipino and Thai. While the closest Metro station is just a couple of blocks away, it's just as easy to head outside to the park for some outdoor recreation in this quaint, DC neighborhood.