Mount Pleasant is Diverse and Eclectic
Posted by Mark Washburn on Friday, July 12, 2019 at 10:07 AM
By Mark Washburn / July 12, 2019
Comment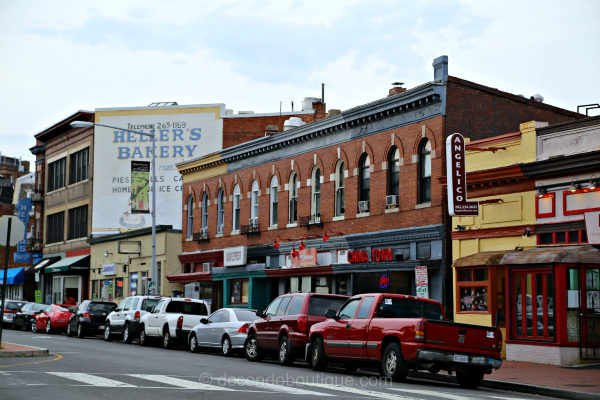 One of DC's most popular neighborhoods, housing continues to be in-demand in Mount Pleasant. While part of its appeal is no doubt its location, the neighborhood's diversity is also a big draw for many future buyers.
For generations that community has continued to change and adapt to the needs of its residents. The neighborhood credits much of that diversity to its past.
Originally marketed to middle class and upper middle-class residents, Mount Pleasant attracted some big names to the area. In the coming years, though, racial segregation left its mark on the community and Mount Pleasant went through a time of transition.
Fast-forward a few years, and a large population of Spanish-speaking residents immigrated to Mount Pleasant, changing the diversity of the community again, while setting up shops and businesses in the area. By the 1980s, yet another group of residents began moving in, as more and more affluent professionals returned to Mount Pleasant to renovate homes and make a new home in the neighborhood.
For an area once noted as DC's very first streetcar suburb, Mount Pleasant has evolved to include its own main street and a large mix of housing styles throughout the years and decades. While set between Columbia Heights and Adams Morgan, Mount Pleasant also retains a more quiet, residential feel than some of its neighbors.
The neighborhood is home to a weekly Farmer's Market in the park, plus it sits conveniently close to the zoo and outdoor entertainment. Many of its old rowhouses now house apartments, and a small collection of homes still stand, dating back to the 19th century. You'll also, however, find some mid-rise apartment buildings, condos and coops.
The historic nature of the Mount Pleasant neighborhood cannot be missed, as the walkable neighborhood continues to evolve and change, impacted by neighboring communities and nearby development in the surrounding DC area.