Mount Pleasant: An Urban Small Town Village
Posted by Mark Washburn on Monday, September 23, 2013 at 6:44 AM
By Mark Washburn / September 23, 2013
Comment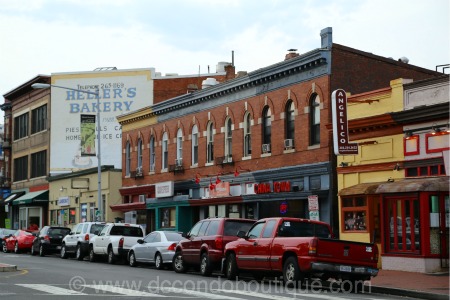 The small-town village feel of the Mount Pleasant neighborhood comes from its main street full of sidewalks and tree-lined streets, town square and distinct boundaries.  As DC has grown, Mount Pleasant has evolved into a fashionable street with burgeoning businesses, churches and condo buildings.  Mount Pleasant is filled with beautiful architecture, a refreshing cultural diversity, and a rapidly growing number of young professionals with a zest for upscale coffee houses and eclectic restaurants.

Mount Pleasant is a neighborhood in the northwestern quadrant of DC.  The neighborhood is bounded by Rock Creek Park to the north and west; and Harvard Street, NW and the Adams Morgan neighborhood to the south; and 16th Street, NW and the Columbia Heights neighborhood to the east.  The neighborhood is home to about 10,000 people, or 2% of the population in DC.

There are primarily 20th century row houses near the Rock Creek Park section of Mount Pleasant, with some divided into apartments.  A few of the original 19th century wood-frame houses remain, mostly north of Park Road, with Victorians and colonial revival mansions.  The eastern border of Mount Pleasant, along 16th and Mount Pleasant Streets, is noted for its mid-rise apartment buildings.  Mount Pleasant is also home to a 4-block stretch of commercial businesses with convenient shopping along Mount Pleasant Street.

Many of the homes have charming porches and give a small-town feel.  The tree-lined sidewalks foster walking and catching up with neighbors.  The National Zoo is just a short stroll from Mount Pleasant.  Walking through the neighborhood of Mount Pleasant and Rock Creek Park is a big attraction for residents here.  Columbia Heights Metro Station is just 2 blocks from Mount Pleasant Street and the neighborhood is served by several bus lines making it one of the easier neighborhoods to commute to and from work in downtown.