Most Romantic Spots in DC
Posted by Mark Washburn on Wednesday, August 4, 2021 at 10:11 AM
By Mark Washburn / August 4, 2021
Comment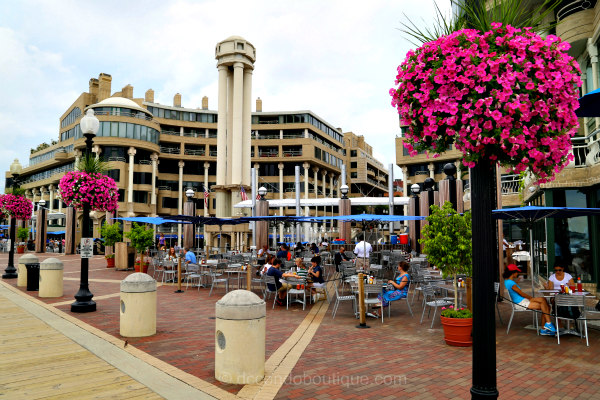 It's a city known for its history, but DC also has a romantic side. From area parks and gardens to waterfront views, you'll find plenty of places to spark some romance in the district.
Bishop's Garden - Washington National Cathedral
Bishop's Garden at Washington National Cathedral is said to provide the perfect spot to go for a romantic stroll. Not only do the flowers help set the scene, but towering trees on the Cathedral's grounds offer a bit of privacy. You can also dine on traditional English scones and tea while you're there.
Jefferson Memorial
It may sound like a site better suited to history buffs, but Jefferson Memorial is actually a popular spot for proposals. It's a bit more secluded than the National Mall, plus the waterfront views are hard to pass up. During the spring you're treated to the bonus of fragrant cherry blossom trees blooming along the Tidal Basin.
United States Botanic Garden
The U.S. Botanic Garden features tens of thousands of plants, and it's a great place to spend some time exploring with your significant other. There aren't any restaurants at the garden, but it is a great place to set up a romantic picnic lunch.
Dumbarton Oaks
The lush garden at Dumbarton Oaks is part of a Georgetown historic estate. First designed about a century ago, the garden is an especially beautiful place to visit during the warmer months of the year. It is also considered one of DC's most romantic destinations.
Washington Harbor
With views over the Potomac River, Washington Harbor is a beautiful spot to visit all year-round. In the summertime fountains add to the scenery, while the winter season adds in twinkling lights. The location also has several nearby restaurants to grab a bite to eat.
Kingman Island
If you're looking for a bit more privacy, try heading to Kingman Island. This extremely secluded DC location is favored for its natural beauty and its lack of crowds.