Mosaic at Merrifield On The Rise
Posted by Mark Washburn on Wednesday, April 22, 2020 at 12:06 PM
By Mark Washburn / April 22, 2020
Comment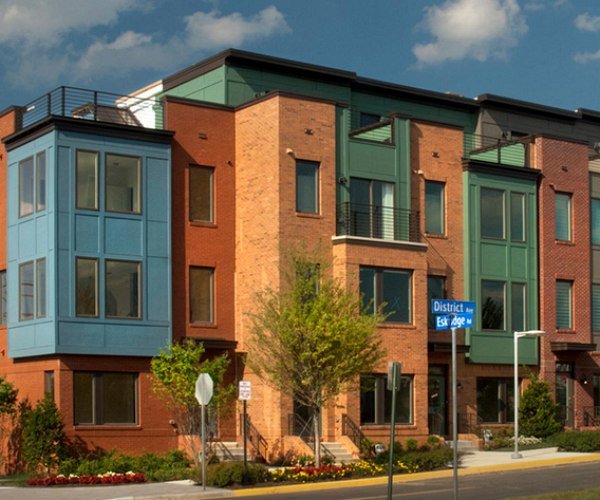 Once home to mostly office parks and light industrial warehouses, Merrifield may likely be the next hot neighborhood in the DC area. The Merrifield of a decade ago barely resembles the urban neighborhood of today.
That's because it was only about eight years ago that the Mosaic District first came to Merrifield. It brought with it new shopping, dining, housing and more, all wrapped up in a walkable, urban setting.
The vibrant area is now considered one of DC's most innovative entertainment and retail communities. Unlike some other cookie-cutter communities out there, Mosaic is made up of a hand-selected mix of grocers, dining spots, independent boutiques and premiere national retailers.
You will also find some specialty shops and services, as well as an art-house cinema in Mosaic. Other options include the weekly farmers market, and a small central park for gatherings, including frequent movie showings and even yoga sessions.
In addition, the Mosaic District offers a collection of fresh and innovative housing options for prospective new residents to explore. Residents of the Mosaic District can choose to live in a modern townhome or a hip new apartment community.
The district also offers access to an upscale hotel, free parking and abundant bike racks. There's a free Metro shuttle running during rush hour, plus Mosaic is usually less than a 30-minute drive from Downtown DC.
Innovative design elements can be found throughout Mosaic, altogether creating an approachable and comfortable experience for visitors and locals alike. Mosaic even piloted the nation's LEED Neighborhood Development Program.
It has since achieved LEED Silver certification and works to help its retailers adopt sustainable business practices. Some of its distinguishing features include its thoughtful design elements, including wide tree-lined sidewalks and Smart Signs. It also offers plenty of other inspirational conveniences and intelligent urban design elements.